Green materials: Hyundai Engineering to focus on clean hydrogen from waste plastics; Trinseo's Belgium chemical recycling plant on track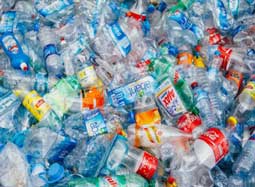 Hyundai Engineering Co., a plant engineering affiliate of Hyundai Motor Group, is making a foray into the high-purity clean hydrogen production business using waste plastics as resources, as part of efforts to diversify its business towards eco-friendly energy production.
The company will step into the high-purity clean hydrogen business by building a hydrogen production plant using waste plastics as resources in Dangjin, in Dangjin, about 120 km south of Seoul.
Hyundai Engineering expects to break ground this year, with full-scale commercial production expected to begin from 2024. The project will cost about US$335 million.
The hydrogen produced using waste plastics through a pyrolysis and gasification process will be used as a raw material for hydrogen electric vehicles, hydrogen fuel cell power generation and hydrogen-LNG co-firing power generation.
The Dangjin plant will process 100,000 tonnes/year of waste plastics to churn out 22,000 tonnes/year of high-purity clean hydrogen products.
To launch hydrogen production, Hyundai Engineering plans to collect and use most of the carbon dioxide generated during the waste plastic resourcification process by making use of a metal-CO2 system that is now being tested at Hyundai Steel Co.'s Incheon plant.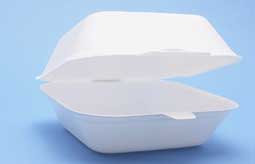 Meanwhile in other news, materials firm Trinseo says plans for a world-class chemical recycling plant in Europe are progressing rapidly. In late 2021, Trinseo contracted with global technology provider Synova and global engineering services company Worley, and is currently working on an engineering package and preparing Trinseo' s Tessenderlo, Belgium site for recycling operations.
Trinseo is targeting to begin construction by the end of 2022. The plant will be dedicated to recycled polystyrene (rPS), meeting increased demand for the material as brand owners seek sustainable options. It will process 15 kilotonnes/year of rPS flakes that will be converted into high quality recycled styrene to enable further production of polystyrene (PS) and/or a styrene derivative including acrylonitrile butadiene styrene (ABS) and styrene acrylonitrile (SAN).
Synova is a provider of leading technology for the recycling of mixed plastic waste. The technology has been invented by TNO, an independent Dutch research organisation, and features a highly efficient process to covert waste into high value products, while improving the CO2 footprint.
Worley delivers project and asset services for the energy, chemicals, and resources sectors around the world. The company provides expertise in engineering, procurement, and construction, as well as consulting services.
The construction of the Tessenderlo recycling facility is part of Trinseo' s commitment to circularity in plastics. As a major producer of PS, the company's focus on polystyrene's sustainability has allowed Trinseo to support its customers' sustainability objectives, develop technologies that can be applied broadly, and impact the future of the plastics industry.
(PRA)
---
Subscribe to Get the Latest Updates from PRA Please click here
©2022 Plastics and Rubber Asia. All rights reserved.

©2022 Plastics and Rubber Asia. All rights reserved.
Home
Terms & Conditions
Privacy Policy
Webmail
Site Map
About Us
SOCIAL MEDIA