Green materials: Covestro/Mitsui deliver first ISCC renewable raw materials in Asia; BASF introduces first isocyanate not carrying a CO2 backpack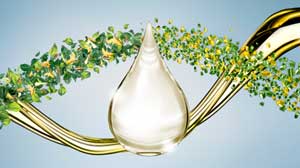 German materials firm Covestro has entered into an agreement with Mitsui Chemicals on the supply of raw materials phenol and acetone from ISCC Plus certified mass-balanced sources. Both components will be used for the production of polycarbonate at Covestro's Asian sites in Shanghai, China, and Map Ta Phut, Thailand. The plastic is used, for example, in car headlights, LED lights, electronic and medical devices and automotive glazing. Japan's Mitsui Chemicals and Mitsui & Co., Ltd are already a long-standing supplier to Covestro.
In mass balancing, biobased raw materials are used at an early stage of production and mathematically allocated to finished products. This saves fossil raw materials and reduces greenhouse gas emissions, while the quality of mass-balanced products remains the same compared to purely fossil-based ones.
Recently, the first shipment of mass-balanced phenol produced by Mitsui Chemicals, from its Osaka site arrived at the production site of Covestro in Caojing, Shanghai. Further shipments are to follow, also including bio-attributed acetone. Mitsui Chemicals uses bio-feedstock from waste and residues as raw material basis for its bio-attributed phenol and acetone products.
"With this agreement, Covestro, Mitsui Chemicals, and Mitsui & Co., Ltd are taking their partnership to a new level, with the goal of supplying customers along the process chain with more sustainable raw materials from mass-balanced, renewable sources," says Sucheta Govil, Chief Commercial Officer of Covestro.
"We're pursuing not only plastic recycling but also a switch to biomass in aim of realising a circular economy," said Yoshino Tadashi, Senior Managing Executive Director and President of the Basic Materials Business Sector of Mitsui Chemicals.
ISCC (International Sustainability and Carbon Certification) is an internationally recognised system for sustainability certification of biomass and bioenergy, among others. ISCC Plus includes additional certification options e.g. for techno-chemical applications, including biomass-based plastics.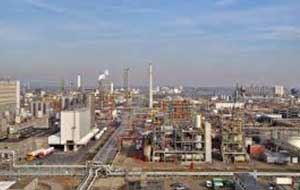 Meanwhile in other news, German chemical firm BASF has expanded its portfolio of methylene diphenyl diisocyanate (MDI) and introduces Lupranat ZERO (Zero Emission, Renewable Origin), the first greenhouse gas neutral aromatic isocyanate.
Lupranat ZERO has an accounting Cradle-to-Gate Product Carbon Footprint (PCF) of zero; this means that on its way until it leaves the BASF factory gate for the customer - all product-related greenhouse gas emissions and the biobased carbon bound in the product taken together - it does not carry a CO2 backpack.
Zero emissions up to the factory gate are achieved without offset certificates. Instead, renewable raw materials are used at the beginning of the chemical production chain and allocated via a mass balance process. In addition, renewable energies are used for the manufacturing process with green energy certificates (e.g. Renewable Energy Certificates).
Lupranat ZERO will be available in the first for Lupranat M 70 R. The application is for the production of MDI polyisocyanurate panels (also known as PIR or polyiso) and rigid polyurethane foam in the construction industry. The rigid foam boards are used for thermal insulation. BASF is initially introducing ZERO for Lupranat M 70 R, with other Lupranat product variants to follow.
The verification of the PCF calculation of Lupranat ZERO by TÜV Nord has been successfully completed.
"We have checked the calculation of the PCF of Lupranat ZERO M 70 R in detail and are now pleased to be able to confirm it for the first time," says Delia Carls, auditor at TÜV NORD. Lupranat ZERO will be available in the second quarter of 2022.
"Climate protection is becoming increasingly important for our customers. With reliable data on the CO2 footprint of our products, we can support our customers in achieving their climate targets. By using Lupranat ZERO, our customers can quantifiably reduce their CO2 footprint while maintaining the same high product quality and thus make an active contribution to climate protection," says Dr. Ramkumar Dhruva, President Monomers BASF.
BASF has set itself the ambitious goal of reducing greenhouse gas emissions by 25% by 2030 compared to 2018 emissions. The individual PCFs of BASF products play an important role on this path, creating the necessary transparency about the associated greenhouse gas emissions.
Based on actual energy and raw material consumption from 2021, the PCF was also determined for MDI and is now available to customers. In addition, products are already part of BASF's portfolio for MDI that have been manufactured using renewable raw materials (Lupranat BMB) or recycled raw materials (Lupranat cCycled) and thus make a positive contribution to sustainability in the polyurethane value chain.
(PRA)
---
Subscribe to Get the Latest Updates from PRA Please click here
©2022 Plastics and Rubber Asia. All rights reserved.

©2022 Plastics and Rubber Asia. All rights reserved.
Home
Terms & Conditions
Privacy Policy
Webmail
Site Map
About Us
SOCIAL MEDIA