M&As: ProAmpac acquires Canadian packaging firm; Solvay invests in Swiss 3D printing firm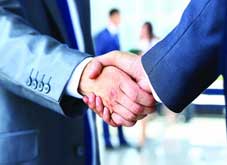 Flexible packaging maker ProAmpac, which is owned by private equity firm Pritzker Private Capital, has acquired Belle-Pak Packaging, a manufacturer of flexible packaging products. With the addition of Belle-Pak, ProAmpac says it expands its growing presence in Canada and extends its reach in high-growth e-commerce, healthcare and logistics end markets.
Based in Ontario, Canada, Belle-Pak's diverse portfolio of flexible packaging products includes poly mailers for e-commerce and logistics services, packing list envelopes and custom medical and clinical bags. This acquisition allows ProAmpac to serve a broader base of category-leading customers across North America with high-quality and innovative flexible packaging solutions.
Greg Tucker, Founder and CEO of ProAmpac, said, "I am pleased to welcome the talented Belle-Pak team to ProAmpac as we continue our growth in Canada and embark on this exciting partnership. With Belle-Pak's advanced technology and efficient manufacturing capabilities, our combined company will be well-positioned for continued growth and operational excellence."
Yves Nahmias, CEO of Belle-Pak, added, "Greg and the ProAmpac team are the perfect partners for Belle-Pak's next chapter. Our strength in the e-commerce, logistics and healthcare end markets complements ProAmpac's leadership in product innovation and manufacturing scale. ProAmpac's culture, along with its partnership post-transaction, are the perfect match for the long-term success of Belle-Pak and its employees. Together, we will bring an unmatched portfolio of products to even more customers in our markets."
Cincinnati-based ProAmpac is owned by Pritzker Private Capital along with management and other co-investors. ProAmpac has nearly 50 sites globally, with over 7,000 employees supplying over 6,500 customers in 90 countries. ProAmpac manufactures flexible and sustainable packaging and material science solutions for various consumer, healthcare, e-commerce, retail and industrial goods markets. This acquisition continues ProAmpac's expansion strategy in Canada following its acquisitions of Rosenbloom Groupe Inc., Hymopack Ltd. and Dyne-A-Pak in December 2020.
Founded in 1991, Belle-Pak Packaging is an award-winning North American manufacturer of plastic products with world-class print capabilities. Privately owned and operated, Belle-Pak has over 200 employees in a 180,000 sq ft facility and distribution network across North America and Mexico. Today, Belle-Pak caters to a diverse clientele which include financial institutions, crown corporations, armoured car carriers, retailers, law enforcement, hospitals, hotels and more.
Meanwhile in other news, Solvay Ventures, the venture capital fund of Solvay, is investing in the Zurich-based startup 9T Labs to bring additive manufacturing of carbon-fibre-reinforced plastic (CFRP) parts to mass production.
9T Labs' hybrid manufacturing technology enables complex, high-performance structural parts to be produced in carbon fibre-reinforced thermoplastic composites in volumes up to thousands of parts per year. It provides a cost-competitive solution for manufacturing that will allow structural CFRP parts to replace metals at a much faster rate in demanding applications in many sectors such as aerospace, automotive and healthcare.
"9T Labs combines the flexibility and optimisation potential of 3D printing with the mechanical performance of compression moulded parts, bringing the best of both additive and conventional manufacturing to the world of advanced materials."
This technology complements Solvay's unmatched portfolio of high-performance thermoplastic polymers and deep expertise in the production of thermoplastic composite prepreg tape to make the next big leap. As a leader in thermoplastic composites, Solvay also brings unparalleled expertise in the engineering of material solutions to ensure the technology can be integrated seamlessly into manufacturing lines of 9T Labs' customers.
"For the fabrication of smaller and complex parts, metals still prevail because the manufacturing of structural CFRP parts has not been cost-competitive or in a lot of cases technologically feasible," adds Martin Eichenhofer, 9T Labs co-founder and CEO. "Our technology combined with Solvay's high-performance and recyclable materials will change this and make CFRP parts more sustainable, accessible and cost-competitive, especially at higher volumes. In addition, the participation of Solvay Ventures in a consortium of high-calibre investors provides us with the funds to rapidly scale our business."
(PRA)
---
Subscribe to Get the Latest Updates from PRA Please click here
©2022 Plastics and Rubber Asia. All rights reserved.

©2022 Plastics and Rubber Asia. All rights reserved.
Home
Terms & Conditions
Privacy Policy
Webmail
Site Map
About Us
SOCIAL MEDIA