M&As: H.B Fuller acquires Belgian adhesives maker Fourny; Apollo Funds to acquire majority stake in Novolex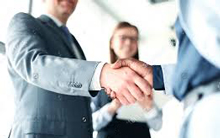 Swiss adhesives provider H.B. Fuller Company says that it has acquired Belgium-based company Fourny nv, a provider of construction adhesives with more than 70 years of experience in technologies focused on commercial roofing, construction, and other private label industrial specialties. Terms were not disclosed.
With sales of EUR8 million and EBITDA of EUR2.1 million in 2021, Fourny will operate within H.B. Fuller's existing construction adhesives global business unit. The acquisition includes one factory and R&D centre based in Willebroek, Antwerp, in Belgium.
Fourny's position as a leader in the commercial roofing business will accelerate H.B. Fuller's growth in Europe and allow localisation of products imported from the US. Together, with the recent addition of Apollo in the UK, these acquisitions will strengthen the company's expertise and local manufacturing footprint. By also sharing cultures and business models that are well aligned, these businesses will enable faster technical service and more local customer support in the UK and Europe.
"This investment represents a strategic step toward our vision to expand our manufacturing, product range, and talent in Europe, particularly in growing markets, like roofing and building envelope, and increase our supply chain solutions in this region," says Boz Malik, senior vice president, H.B. Fuller Construction Adhesives. "These levers will better position us to capitalise on access to regional production and development capabilities, while reducing freight costs and service lead-times."
Meanwhile in other news, US private equity firm Apollo Funds is to acquire Novolex Holdings, a manufacturer of diverse packaging products for the foodservice, delivery and carryout, food processor and industrial markets, from funds managed by Carlyle. Carlyle will retain a minority stake in the company. Financial terms were not disclosed.
Novolex manufactures products made with fibre, renewable, recycled and bio-based materials and resin that are designed to be recycled and composted. The company is comprised of more than 10,000 employees worldwide and operates 57 manufacturing facilities in North America and Europe, including two world-class plastic recycling facilities.
Customers include some of the world's largest brands in the dine-in and to-go restaurant, grocery, retail, sanitation and janitorial, construction, food processing and related industries. With Apollo's global resources and significant experience in the packaging sector, Novolex expects to strengthen its leadership position by expanding its blue-chip customer relationships through a shared commitment to sustainability and product innovation.
Rob Seminara, Partner at Apollo, said, "We are pleased to invest in Novolex, a high-quality, resilient business with a loyal, long-term customer base. The company has a strong management team and is poised to capitalise on growth across food delivery and e-commerce as well as increasing demand for environmentally responsible and compostable products. Importantly, Novolex shares our commitment to sustainability. We look forward to working alongside Stan Bikulege and the rest of the talented management team to create significant value for customers and our investors."
Stan Bikulege, Novolex Chairman/CEO, said, "This transaction is a milestone in the Novolex growth story and for the 10,000 Novolex employee families who contribute to our company every day. I want to offer my thanks to the tremendous team at Carlyle that has supported our business for the past five plus years. With their support, we have invested in the business, launched dozens of new products and expanded relationships with customers. We also acquired six businesses on two continents that have enabled us to support our customers' growth and sustainability goals while nearly doubling the number of jobs we have been able to provide."
The transaction is expected to close during the second quarter of 2022, subject to regulatory approvals.
(PRA)
---
Subscribe to Get the Latest Updates from PRA Please click here
©2022 Plastics and Rubber Asia. All rights reserved.

©2022 Plastics and Rubber Asia. All rights reserved.
Home
Terms & Conditions
Privacy Policy
Webmail
Site Map
About Us
SOCIAL MEDIA