M&As: Alpek buys PET sheet maker Octal for US$620 mn; Faurecia concludes US$6 bn acquisition of Hella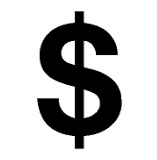 Mexico's Alpek S.A.B. de C.V. is to acquire Oman-based Octal Holding for US$620 million. The acquisition adds over 1 million tonnes of installed capacity of polyethylene terephthalate (PET), spread across four sites, to Alpek's existing footprint.
Alpek will purchase 100% of Octal's shares for US$620 million on a debt-free basis. Financing for the acquisition will be secured through cash on the company's balance sheet, free cash flow generated from existing businesses, and dedicated bank loans. The transaction is subject to customary conditions to closing, including the approval of relevant regulatory authorities, and is expected to close in the first half of the year. The deal would have an immediately accretive and material impact on EBITDA of an estimated US$135 million before synergies, based on Octal's rolling 12-month EBITDA through September 30, 2021.
Alpek says the acquisition forward-integrates it into the high-value PET sheet business segment, closes the gap towards achieving its ESG goals, and enhances its ability to serve its customers' growing PET resin needs.
Octal is a major global producer of PET sheet. It owns the proprietary direct-to-sheet (DPET) technology, which eliminates several energy-intensive conversion steps, resulting in the lowest cost production method for PET sheet. It serves a long-standing customer base across the Americas, Middle East, and Europe, through a logistically advantaged position centred in Oman.
It has capacity as follows:
PET sheet: 400,000 tonnes (Salalah Free Zone, Oman)


PET sheet recycling: 33,000 tonnes (Cincinnati, US)


PET thermoform packaging: 11,000 tons (Riyadh, Saudi Arabia)


PET resin: 576,000 tonnes (Salalah Free Zone, Oman)
Alpek says the acquisition is "highly aligned with several key elements of its long-term growth strategy".
PET sheet represents a highly attractive opportunity for Alpek, serving the growing needs for 100% recyclable packaging and providing solid margins in to-go meals, baked goods, and produce, just to name a few. Growth rates through 2025 are also expected to be strong at 6.4% per year.
Octal's DPET proprietary technology produces PET sheet with a CO2 footprint that is 25% lower than industry standards, thus representing an improvement to Alpek's carbon intensity, providing additional tools to support the achievement of the company's CO2 emissions reduction goals, and accelerating the transition to more sustainable packaging alternatives.
Meanwhile in other news, French auto parts maker Faurecia has completed its acquisition of a controlling stake in lighting supplier Hella in a US$6 bn deal that is said to be one of the biggest in the European auto parts industry in the past three years.
Faurecia will hold 79.5% of Hella and the deal includes 60% of Hella shares from a pool of family shareholders, and 19.5% from the settlement of a public takeover offer.
The pool of Hella family shareholders has become Faurecia's largest shareholder of Faurecia with 9% of Faurecia shares.
This acquisition was financed by utilisation of EUR2.9 billion under the EUR5.5 billionn bridge facilities agreement secured in August 2021, which includes a EUR500 million term loan (maturity August 2024), and Faurecia's own cash, including the proceeds of the pre-financing transactions already implemented by Faurecia (EUR1.2bn of senior sustainability-linked notes due 2027 announced on November 4, 2021 and EUR700 million ESG-linked Schuldscheindarlehen announced on December 17, 2021).
As already announced in August 2021, Faurecia intends to refinance the bridge facilities through a rights issue for an amount up to EUR800 million with preferential subscription right for shareholders.
Faurecia won over the bidding war for Hella, with other contenders including Mahle, Plastic Omnium and German brake specialist Knorr-Bremse. At the time Faurecia said the transaction represented an estimated total enterprise value of 6.7 billion euros ($7.90 billion) for 100 percent of Hella.
Faurecia makes seating, interiors and cockpit components, and electronics under its Clarion subsidiary. The company said in August that the combined group would be better placed to sell electric mobility products and automated driving services to the industry.
Analysts say that Hella's business making power and battery electronics and radar sensors for advanced driver assistance systems should be a good fit with Faurecia's ambitions.
Hella, based in Lippstadt, Germany, ranks 41st, with automotive sales of US$5.47 billion. It makes lighting products, but also makes sensors, converters and power steering components.
Hella traces its roots to 1889. The Hueck family has controlled Hella since 1923 and took the company public in 2014. It sold its front-camera software business to Volkswagen Group in February 2021.
(PRA)
---
Subscribe to Get the Latest Updates from PRA Please click here
©2022 Plastics and Rubber Asia. All rights reserved.

©2022 Plastics and Rubber Asia. All rights reserved.
Home
Terms & Conditions
Privacy Policy
Webmail
Site Map
About Us
SOCIAL MEDIA