M&As: Advent invests US$260 mn in infrastructure firm Tigre; Evonik invests in US start-up offering medical device for open heart surgery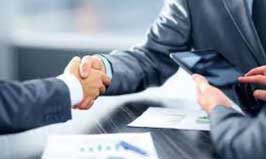 To support expansion in solutions for civil construction and water treatment, US private equity firm Advent International has taken up a 25% stake investment worth around US$260 million in Grupo Tigre, a Brazilian specialist in solutions for civil construction and water treatment. The transaction is subject to customary closing conditions.
Specialising in the pipes and fittings segment, Tigre has a portfolio of more than 15,000 products and is present in more than 30 countries. In 2021, the company acquired Dura Plastic Products, a California-based manufacturer and distributor of PVC piping, as part of its international expansion strategy. The US is a key market for Tigre as it seeks to solidify its leadership as a supplier in the water treatment market in the Americas. This is the first time in its 80-year history that the company, founded and controlled by the Hansen family, will have a private equity firm as a partner.
Tigre has more than 5,000 employees, five plants in Brazil and 12 abroad in pipes and connections: Argentina (1), Bolivia (2), Chile (1), Colombia (1), Ecuador (1), US (3), Paraguay (1), Peru (1), Uruguay (1). In addition to pipes and connections, the group provides faucets and sanitary metals, painting tools, sanitation services and projects, and HDPE piping for drainage and sanitation.
"In seeking the right partner to provide both financial and strategic support and guidance, Advent stood out given its strong track record and knowledge of the Brazilian and international markets," said Felipe Hansen, Chairman of the Board of Directors of Grupo Tigre and a third-generation member of the Hansen family. "
Under the terms of the strategic partnership, Advent will have the right to appoint two directors to Tigre's board. Tigre and Advent will work together to expand the Company's solutions for civil construction, infrastructure and irrigation – markets with significant growth potential in Brazil – in addition to investments in solutions, services and technology for greater water use efficiency.
For the nine months ended September 30, 2021, Grupo Tigre had R$4.2 billion in consolidated net revenue, R$855.3 million in EBITDA and R$508 million in net income. Brazil currently represents more than 60% of the Company's net revenue.
Advent has invested US$13.5 billion in more than 80 companies in the industrial sector globally, ten of them in Latin America, including Brazil-based GTM Holdings, one of the leading chemical distribution companies in Latin America. GTM recently merged with Caldic, a global premium provider of value-added life sciences and specialty chemicals solutions. With a strong local presence, Advent has invested more than US$7 billion in 70 companies with headquarters or operations in Latin America in the last 25 years.
Meanwhile in other news, Germany's Evonik Venture Capital has invested in CircumFix Solutions, a Tennessee, US-based start-up that has developed a new sternal closure device to improve patient recovery after open chest surgery. The patented orthopaedic device, made of a high-performance polymer from Evonik, closes and holds the sternum securely together after surgery.
The US sternal closure device market was estimated at US$1.4 billion for 2021 with more than 700,000 procedures performed per year. The market is expected to grow at a compound annual growth rate of 5% reaching US$1.9 billion by 2026.
CircumFix's medical device is composed of a slender chest plate placed on the sternum and held in place by fasteners that encircle the sternum and are affixed to the plate. The construct allows for even "load sharing" of bone and device and restricts motion, which increases stability and reduces pain. Surgeons can close the sternum faster and more easily than with traditional devices. Should a further operation be needed the device can be quickly reopened and closed again. It is safe and comfortable as a permanent implant. In comparison to some metal devices currently on the market, bones and tissue aren't damaged.
The Evonik material used in the closure device is an implant grade polyether ether ketone, or PEEK. The material is biocompatible - not harmful or toxic to living tissue – and bioinert – it doesn't initiate a response from the body. These properties as well as being hydrophobic – repelling water – significantly reduce the chance of infection. Being made from PEEK polymer means that the device is transparent to x-rays and therefore doesn't interfere with post-surgical diagnostics.
Evonik says the investment will allow it to build on expertise already acquired in implant-grade high-performance polymers. PEEK is already used in spine, skull, jaw and face surgery as well as orthopaedics and has high potential to be used in other medical applications.
Circumfix Solution, Inc. founders Louis Houff and Ken Richardson have more than 50 years combined experience in orthopaedic sales, marketing, product development and senior leadership roles. They founded the company in 2020 recognising the need for improved sternum closure techniques and materials. Houff first conceived of the novel bone fixation and healing concept in 2012 and received his first patent in 2017.
"We are making great progress towards the goal of improving patient recovery," said Houff, who is also CEO of CircumFix. "With support from Evonik, we will be able to further drive business development forward."
Evonik markets its PEEK material under the name Vestakeep.
(PRA)
---
Subscribe to Get the Latest Updates from PRA Please click here
©2022 Plastics and Rubber Asia. All rights reserved.

©2022 Plastics and Rubber Asia. All rights reserved.
Home
Terms & Conditions
Privacy Policy
Webmail
Site Map
About Us
SOCIAL MEDIA