ExxonMobil to cut costs through restructuring; to move hq to Houston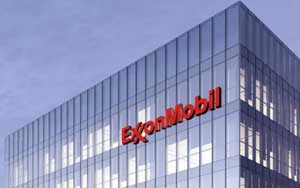 In a move to save costs, US chemical firm ExxonMobil is undertaking a sweeping restructuring of its global operations that will combine its refining and chemicals businesses into one, and put its energy transition business on the same footing as its other operations.
The broad restructuring marks its latest cost-cutting effort after activist investors seeking to boost returns and address the energy transition won three seats last spring on its board. Exxon is aiming to cut US$6 billion from operating costs by next year after suffering a historic US$22.4 billion loss in 2020.
Effective 1 April, Exxon will be organised along three business lines: ExxonMobil Upstream Co., ExxonMobil Product Solutions, which combines its downstream refining and chemicals business (which contributed about a fifth of operating profit in 2019), and its latest energy transition business, called Exxon Mobil Low Carbon Solutions.
Exxon Mobil Upstream will represent Exxon's largest business, its oil and gas production. The business accounted for US$14.42 billion of operating profit in 2019.
ExxonMobil Product Solutions will be the market leader in sales of polyethylene and other high-value chemical products and hold the No. 2 market position in aromatics, lubricants and fuel additives.
The Low Carbon Solutions business shares equal stature with Exxon's oil and gas and petrochemical operations. That business was formed last March to commercialise biofuels and carbon storage.
Exxon says it does not anticipate cutting any jobs as a result of the restructuring.
"Aligning our businesses along market-focused value chains and centralising service delivery, provides the flexibility to ensure our most capable resources are applied to the highest corporate priorities and positions us to deliver greater shareholder returns," CEO Darren Woods said.
The restructuring will combine its technology operations, some of which had been assigned under the individual units. The new, single technology organisation will be called ExxonMobil Technology and Engineering, Exxon said.
Exxon also will relocate its corporate headquarters from Irving, Texas, to its campus north of Houston. That move is expected to be completed in mid 2023.
(PRA)
---
Subscribe to Get the Latest Updates from PRA Please click here
©2022 Plastics and Rubber Asia. All rights reserved.

©2022 Plastics and Rubber Asia. All rights reserved.
Home
Terms & Conditions
Privacy Policy
Webmail
Site Map
About Us
SOCIAL MEDIA