Plants: Lummus licenses FCC propylene technology to Indian firm; Honeywell UOP tech selected by Shandong Yulong Petrochemical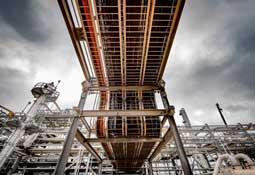 Lummus Technology will license its Indmax Fluid Catalytic Cracking (FCC) technology to Numaligarh Refinery Ltd. (NRL), a subsidiary of Bharat Petroleum Corporation Ltd. (BPCL). The Indmax FCC unit is part of NRL's refinery expansion project, which will increase crude processing capacity from the current 3 million tonnes/year to 9 million tonnes/year at its facilities in Golaghat, Assam, India. Lummus is the global licensor of Indmax FCC technology, which is developed in collaboration with the R&D Centre of Indian Oil Company Limited.
The scope for this project includes the technology license, basic engineering and related services. Once complete, the Indmax FCC unit will process 1.96 million tonnes/year of mixed hydrotreated VGO feed with flexibility to operate in gasoline mode as well as maximum propylene production mode. Lummus' award is in addition to the recently announced LC-FINING technology award by Chevron Lummus Global, a joint venture between Chevron and Lummus, for the same project.
Indmax FCC is said to be a proven process to produce propylene, ethylene and butylenes in refineries directly from heavy residues. The Indmax FCC technology combines the proprietary and innovative Indmax catalyst and process concepts developed by the IOCL R&D, with FCC technology and hardware design features of Lummus. The Indmax FCC technology is a solution for the vertical integration of refinery and petrochemical complexes in revamp or grassroots projects.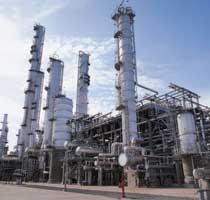 In other news, Honeywell says that Shandong Yulong Petrochemical Co. will use advanced reforming and aromatics technologies from Honeywell UOP at its integrated petrochemical complex in Longkou, Shandong Province, China.
UOP will provide a range of technology licenses, engineering design, key equipment and catalysts and adsorbents, operator training, and technical services for start-up and continuing operations.
The Shandong Yulong complex includes a UOP naphtha hydrotreating unit, CCR Platforming technology to convert naphtha into high-octane gasoline and aromatics, which is used for production of multiple synthetic materials.
The complex also will include a UOP Olefin Removal Process (ORP), UOP Sulfolane technology for aromatics extraction, Isomar isomerization technology and Tatoray technology for toluene disproportionation.
When the project is completed, Shandong Yulong plans to produce 3 million tonnes/year of aromatics.
Honeywell UOP is the world's leading licensor of process technology to produce aromatics. As of 2020, Honeywell licensed more than 120 complexes and more than 500 individual process units for production of aromatics.
Shandong Yulong Petrochemical Co., Ltd. is a mixed ownership enterprise composed of Nanshan Group and several other enterprises.
(PRA)
---
Subscribe to Get the Latest Updates from PRA Please click here
©2021 Plastics and Rubber Asia. All rights reserved.

©2020 Plastics and Rubber Asia. All rights reserved.
Home
Terms & Conditions
Privacy Policy
Webmail
Site Map
About Us
SOCIAL MEDIA