Green Plants: SCG sets up Thailand's first demo plant for chemical recycling; Ineos Styrolution and Polystyvert team up to recycle waste PS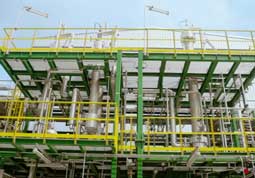 Thai chemicals firm SCG has recently unveiled its chemical recycling technology that can turn post-consumer plastics into renewable feedstock for petrochemical plants. It has started-up Thailand's first demonstration plant at its complex in Rayong. The demonstration plant will produce approximately 4,000 tonnes/year of renewable feedstock, with plans to expand later.
For this development, SCG's Chemicals Business has partnered with a technology start-up to co-develop the recycling technology and co-establish Circular Plas Co., Ltd. to operate plastic recycling business using chemical recycling process. A subsidiary of Chemicals Business, SCG, holds a 60% stake while the partner holds the remaining 40% stake.
The development of chemical recycling technology that turns post-consumer plastics into renewable feedstock for virgin plastic resin production is in line with the circular economy and sustainability goals. This advanced technology utilizes catalyst to promote energy saving and environmental friendliness for the recycling process, e.g., lower process temperature and will help improve Thailand's domestic plastic waste management.
Tanawong Areeratchakul, President of Chemicals Business, SCG, revealed the progress of the circular economy roadmap, "Chemicals Business has aligned our business practices with sustainable development where innovation and plastic recycling technologies are identified as key drivers."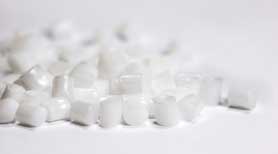 Meanwhile in other news, styrenics maker Ineos Styrolution, and Polystyvert, a Canadian supplier of dissolution technology, are collaborating to convert post-consumer polystyrene plastic into a new, high quality, polystyrene (PS) raw material resin.
Polystyvert uses a patented dissolution technology to process polystyrene waste into high quality recycled polystyrene. The dissolution method of advanced recycling takes plastic waste in its solid form and dissolves it in a solvent. Once dissolved, the process can mechanically and chemically separate contaminants and additives, before finally separating the original polymer from the solvent. The end-product is then a cleaned polymer that may be used as new raw material resin again.
Polystyvert's in-depth purification technology offers the ability to treat all types of feedstock, from industrial waste to post-consumer streams. The technology can eliminate a wide range of hard-to-remove contaminants such as pigments and brominated flame-retardants. Recycled polystyrene pellets can then be used to manufacture various categories of polystyrene products, including food-grade applications.
Ineos Styrolution adds that it has strong sustainability goals to improve and increase the recovery of post-consumer polystyrene waste. This joint development agreement reinforces their commitment to explore continued research into advanced recycling technologies. "The purification capacity of Polystyvert's technology is unique," says Ricardo Cuetos, Vice President, Ineos Styrolution Americas, Standard Products. Cuetos continues, "The high quality of the final recycled polystyrene resin is essential to achieving a truly circular economy in key markets like food service packaging."
Solenne Brouard, CEO of Polystyvert, states, "Dissolution is an efficient, low-energy technology which offers a cost effective solution to recycle polystyrene in a closed loop." Using this method, "recycled polystyrene is produced at a competitive price. Thus, opening up the full potential for a circular economy."
(PRA)
---
Subscribe to Get the Latest Updates from PRA Please click here
©2021 Plastics and Rubber Asia. All rights reserved.

©2020 Plastics and Rubber Asia. All rights reserved.
Home
Terms & Conditions
Privacy Policy
Webmail
Site Map
About Us
SOCIAL MEDIA