Clariant signs catalysis research partnership with ETH Zurich university; expands pigments laboratory for the South African market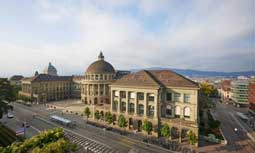 Swiss chemical firm Clariant has signed a cooperation agreement with ETH Zurich to support research in catalysis and sustainable chemistry with a significant financial contribution over an initial period of ten years. The goal of the partnership is, firstly, to advance the understanding of catalyst properties – from nano- to macroscale – and their performance. Secondly, together with the ETH Foundation, Clariant will sponsor and collaborate in fundamental chemical research projects, promoting talented ETH scientists and students.
Hans Bohnen, member of Clariant's Executive Committee, commented, "We are honored to announce our research agreement with the prestigious ETH Zurich. The partnership, like those with other academic institutions, underscores our commitment to fostering innovation and R&D to develop groundbreaking products and solutions that add value to people, industries, and the environment."
ETH (the Swiss Federal Institute of Technology in Zurich) is one of the world's leading universities, currently recognised as the sixth best by QS World University Rankings. Founded in 1855, the university has a strong tradition in science and technology, which is reflected in its affiliation with 21 past Nobel Prize winners, including Albert Einstein. At the forefront of catalysis research, the cutting-edge methods and materials developed by ETH have provided deep insights into previously undiscovered aspects of catalysis.
Clariant's research cooperation with ETH Zurich is another important milestone for the company, further expanding its partnerships with prominent global academic institutions, which already include the Technical University of Munich, Germany, and top tier universities in China.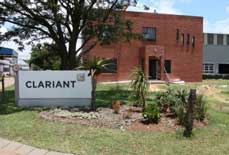 Meanwhile, in related news Clariant Pigments has expanded its pigments' laboratory in Krugersdorp near Johannesburg, an African showcase for sustainable colour technology.
To be inaugurated in early 2021, the new facility will service the emerging Middle East and Africa paints and coatings market, with a forecasted a Compound Annual Growth Rate (CAGR) of more than 3% (2020-2025).
In a significant commitment to its business in South Africa, Clariant's investment in the laboratory, which has taken more than 12-months to complete, will increase local value-added colour support services to the coatings industry across Africa, Turkey and the Middle East. The new facility also offers increased local employment opportunities and in-house skills development training in colour technologies.
"Previously, we were only able to supply pigments as raw materials, but we are proud to now be offering a full spectrum of value-added services including customised colour solutions, colour matching services or the development of own colour recipes to create an unlimited number of shades, for example tinting systems. To complete our services we also offer technical marketing and after sales support," said Rossitza Dimitrova, Clariant Business Unit Pigments Head of Technical Marketing, Middle East and Africa.
Product offerings, for both decorative and industrial markets, as well as innovative solutions for wood coatings, will include pigments and pigment preparations that are lead-free, contain low VOC (Volatile Organic Compounds) and are free of APEO (Alkylphenol ethoxylates).
These include the following ranges:
Hostatint 500 and Colanyl 500, binder-free pigment preparations for decorative coatings


Hostatint A 100, a range of solvent based pigment preparations with high pigment loading and good rheological properties for industrial coatings


Hostafine, aqueous binder-free pigment preparation range for water based wood coatings for wood stains and glazes, e.g. for furniture or flooring


Hostatint A 100-ST, highly-transparent pigment preparations for solvent based paint systems for industrial coatings to add a quality appeal to wood, glass, coil and metallic effect coatings, e.g. computers, consumer goods, motorbikes.
"In South Africa there is a growing demand for both locally produced and sustainable colorants and at Clariant Pigments we can now better serve the local and regional coatings industry with innovative and sustainable ranges of colorant solutions," said Piers Kure, Clariant Business Unit Pigments Head of Sales, Sub Sahara, Africa.
(PRA)
---
Subscribe to Get the Latest Updates from PRA Please click here
©2021 Plastics and Rubber Asia. All rights reserved.

©2020 Plastics and Rubber Asia. All rights reserved.
Home
Terms & Conditions
Privacy Policy
Webmail
Site Map
About Us
SOCIAL MEDIA