M&As: Lanxess to acquire Emerald Kalama Chemical for US$1 bn; Nestle to sell US water brands for US$4 bn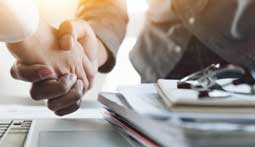 German specialty chemicals company Lanxess is accelerating its growth course and signed a binding agreement to acquire 100% shares in Emerald Kalama Chemical, a US-based company that is a manufacturer of specialty chemicals, especially for the consumer segment, and is majority-owned by affiliates of the US private equity firm American Securities LLC.
The enterprise value of Emerald Kalama Chemical amounts to US$1.075 billion. After deducting debt-like items, the purchase price is around US$1.04 billion (EUR867 million), which Lanxess will finance from existing liquidity. The transaction is expected to be completed in the second half of 2021. It is still subject to approval by the relevant authorities.
In 2020, Emerald Kalama Chemical achieved sales of around US$425 million and EBITDA pre exceptionals of approximately US$90 million. Within three years following the completion of the transaction, Lanxess expects an additional annual EBITDA contribution of around US$30 million (EUR 25 million) from synergy effects. The acquisition will already be earnings per share accretive in the first fiscal year after its completion.
"We are gaining further momentum on our growth course. The businesses of Emerald Kalama Chemical are an ideal fit for us. We will further strengthen our Consumer Protection segment and open up new application areas with strong margins, for example in the food industry and animal health sector. In addition, we will also enlarge our presence in our growth region of North America. All this will make us even more profitable and stable," said Matthias Zachert, Chairman of the Board of Management of Lanxess.
Emerald Kalama Chemical employs approximately 500 employees worldwide and runs production sites in Kalama, Washington (US), Rotterdam (Netherlands) and Widnes (Great Britain). Emerald Kalama Chemical generates around 45% of its turnover in North America. "Emerald Kalama Chemical has a very efficient setup, bundling all its production activities at only three sites. That is why we expect to integrate the new business very quickly," said Zachert.
Emerald Kalama Chemical generates about 75% of its turnover with specialties in the consumer segment. These include preservatives for food, household and cosmetic applications, flavours and fragrances as well as products for animal nutrition. The remaining 25% of sales come from the specialty chemicals business for industrial applications, including the plastics and adhesives industries.
With the acquisition, Lanxess adds it is pursuing a targeted expansion of its portfolio: The company has a strong position in the global business with antimicrobial active ingredients and preservatives, including for consumer protection products and animal hygiene. Examples are disinfectants effective against the Coronavirus or the African Swine Fever.
Meanwhile, in other news, food giant Nestle is selling its bottled-water brands in North America for US$4.3 billion to two private-equity firms. Brands like Poland Spring, Deer Park, Arrowhead, Ozarka, Zephyrhills and Pure Life will be sold to a subsidiary of One Rock Capital Partners and investment firm Metropoulos & Co. The deal, which is expected to close this spring, will create one of the largest beverage companies in the US.
Dean Metropoulos, who previously led turnarounds at Hostess Brands and Pabst Brewing Co., will be serve as Chairman and interim CEO of the independent company that will house the brands acquired from Nestle.
Swiss-based Nestle said it intends to sharpen its focus on its international premium water brands, including Perrier, S. Pellegrino and Acqua Panna, which were not part of the deal.
The new owners, meanwhile, hope to boost the bottled-water brands, which have seen slower sales growth in recent years.
US bottled-water sales have grown every year since the 2009 recession, as health-conscious consumers have switched away from sugary soft drinks. Bottled water outsold soft drinks for the fourth year in a row in 2019, according to the International Bottled Water Association.
But that growth has been slowing amid criticism from environmental activists about waste from single-use plastic bottles. Consumers have also been switching to flavoUred and sparkling waters, like LaCroix or Coca-Cola's smartwater brand. Lower-cost store brand bottled waters have further cut into sales.
Nestle's North American water business has 27 production facilities and more than 7,000 employees. It sources water from 38 active springs throughout the US.
(PRA)
---
Subscribe to Get the Latest Updates from PRA Please click here
©2021 Plastics and Rubber Asia. All rights reserved.

©2020 Plastics and Rubber Asia. All rights reserved.
Home
Terms & Conditions
Privacy Policy
Webmail
Site Map
About Us
SOCIAL MEDIA