Green tie-ups: Synova, Sabic and Technip to produce olefins from waste; Teijin, JGC and Itochu to license chemical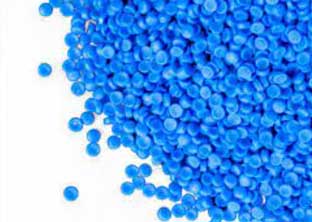 Synova, Sabic Global Technologies B.V., an affiliate of Saudi Basic Industries Corporation (Sabic), and Technip Energies have signed a joint development agreement to collaborate on the development and realisation of a commercial plant, which will produce olefins and aromatics from plastic waste. The plant will use a combined technology developed by Synova and Technip and will be integrated with one of Sabic's steam crackers.
The combined technology includes Synova's proprietary solids cracking technology (MILENA) in combination with its gas conditioning and tars removal technology (OLGA) for the conversion of plastic waste into product gas, which contains high value chemicals. The Synova technology is combined with Technip's proprietary gas treatment technology (Pure.rGas) to remove contaminants from the product gas and purify it to bring the final products up to a specification compatible with processing in a steam cracker downstream of the cracker furnace. The combined technology efficiently converts plastic waste into high value chemicals, enabling an efficient plastic circularity route and significant reduction of greenhouse gas emission.
In support of Synova and the collaboration, Sabic's affiliate Sabic Ventures US Holdings LLC has become an investor in Synova.
Synova will use their investment to enhance the development of its technology and to strengthen its engineering capabilities.
Jörg Krüger, CEO/Managing Director at Synova, said: "The Sabic investment follows the completion of an in depth technical due diligence process."
Frederik Hoornaert, General Manager Chemicals Technology & Innovation at Sabic, said: "We were the first in our industry to commit to the upscaling of the advanced recycling of used plastics. This new cooperation is another example of our commitment and we believe this technology can play a major role in converting lower quality mixed plastic waste into virgin olefins."
Bhaskar Patel, SVP Business Line Sustainable Fuels, Chemicals and Circularity, at Technip Energies, stated: "Building on the cooperation Technip Energies already has with Synova, we are looking forward to joining forces with Sabic and supporting their ambition in the field of circularity by providing our technological expertise for the purification of pyrolysis gas together with our engineering skillsets for a successful commercial plant."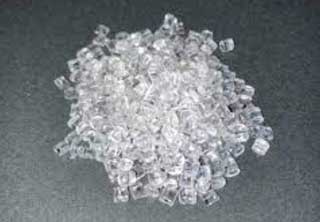 In other news, Japan's Teijin Limited, JGC Holdings Corporation and Itochu Corporation announced that they formally agreed today to establish a joint venture company, RePEaT Co. to license technology for the chemical recycling of polyester products. Teijin will own 45% of the jv, JGC Holdings: 45% & Itochu Corporation: 10%.
The new joint venture will use a chemical-recycling technology called dimethyl terephthalate (DMT), which decomposes and converts polyester (PET) and then repolymerises it. Notably, the DMT method removes dyes and impurities, making it possible to manufacture recycled PET with the same quality as petroleum-derived PET. Teijin has extensive experience in using DMT technology for the commercial production of polyester products including colored textile waste and coloured PET waste.
In response to urgent needs to counter global warming, the fiber and textile industry is working on measures, including the establishment of ecosystems for resource recycling, to address issues such as CO2 emissions from manufacturing processes and the mass disposal of used clothing. Currently, disposed textile products are used as a heat source (thermal recovery) or as raw materials for the production of other products (material recycling). Chemical recycling, however, is a revolutionary method that uses chemical decomposition for textile to textile recycling that turns used textile products into new textile raw materials.
After concluding a preliminary agreement in April 2021, the three companies explored commercial opportunities to globally license the technology, utilising Teijin's DMT expertise and know-how, JGC's general engineering experience and know-how in plant construction, and Itochu's global network in the textile industry. In view of the strong global demand envisioned for their licensed technology, the partners have now decided to proceed with establishing a commercial joint venture.
RePEaT will license recycling technology that was first developed by Teijin and then jointly streamlined and packaged by JGC and Teijin. Customers in Japan and other countries are expected to use the technology to launch chemical-recycling businesses for the production of polyester products.
In addition to technology licensing, RePEaT will provide consulting services to help customers establish ecosystems that collect used polyester fibre products for reuse as raw materials.
(PRA)
---
Subscribe to Get the Latest Updates from PRA Please click here
©2022 Plastics and Rubber Asia. All rights reserved.

©2022 Plastics and Rubber Asia. All rights reserved.
Home
Terms & Conditions
Privacy Policy
Webmail
Site Map
About Us
SOCIAL MEDIA