Green materials: Sabic, Mars Petcare and Huhtamaki collaborate on circular PP pet food packaging; Inovyn launches commercial grade of bio-attributed epichlorohydrin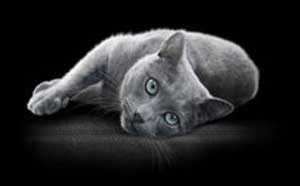 Materials firm Sabic, food provider Mars Petcare and packaging firm Huhtamaki have collaborated in pet food packaging using certified circular polypropylene (PP) from Sabic's Trucircle portfolio. It will be used for packaging solutions for the Sheba cat food brand. Mars Petcare, as part of Mars Incorporated, a family-owned business, has adopted a flexible film structure with Sabic PP BCT18F impact copolymer for retort pouches that are used in the packaging of wet pet food products for Sheba. The multi-layer film is manufactured by packaging firm Huhtamaki.
In November 2020, Mars, Incorporated had announced its ambition to introduce food safe recycled content PP into its pet food packaging to do its part in building a circular economy where no packaging becomes waste. In partnership with Sabic and Huhtamaki, the goal was to develop and deploy recycled plastic in pet food brands.
One of the most critical issues to overcome for the joint development team were the technical challenges involved in receiving approval for the complex new packaging structure. Wet food retort packaging is associated with demanding thermal processing conditions to ensure the highest food quality and help Mars Petcare achieve its purpose of creating a better world for pets. By using material from a recycled source under the International Sustainability & Carbon Certification (ISCC) PLUS program, it proves that under even the most challenging of packaging processed, recycled content can be safe and a reality for the future.
"As part of our Sustainable in a Generation plan, we are committed to doing our part to help drive a circular economy, which includes redesigning our packages for circularity. The fact that we are now able to introduce recycled content into our Sheba pouches helps us accelerate our journey to achieve 30% average recycled content in our plastic packaging and to reduce by 25% our use of virgin plastic" says Barry Parkin, Chief Procurement and Sustainability Officer at Mars, Incorporated.
Marco Hilty, President of Huhtamaki's Flexible Packaging business segment said: "Successfully processing recycled polymers into high-quality, easy tear films for wet retort packaging at an industrial scale is a significant milestone in delivering on our ambition to have more than 80% of our raw materials renewable or recycled. This is important for consumers and in line with our ambitious 2030 strategy."
Huhtamaki uses the certified circular polymer as a phthalate-free and gel-controlled film layer, which lends the flexible pouches high impact strength and puncture resistance even at low temperatures down to -20°C. For wet food packaging, the pouches must also be capable of withstanding a retort temperature of 135°C for 60 minutes. Even higher thermal resistance of up to 160°C may be needed in freezer-to-oven applications.

In other news, European vinyl maker Inovyn, which is part of Ineos, has launched its latest product featuring enhanced sustainability credentials under the brand name Reodrin, becoming what it says is the world's first commercial producer of bio-attributed epichlorohydrin from renewable feedstock.
Manufactured at Tavaux, France, Reodrin is made using a second-generation, renewable feedstock that eliminates the use of energy crops and palm materials from the supply chain, therefore using 99% less land and water than conventional feedstocks. Furthermore, it is certified by RSB as enabling a greenhouse gas saving of almost 70% compared to fossil-based/palm-based epichlorohydrin.
Commented Filipe Constant, Business Director Inovyn: "Through our ongoing new product development strategy we are bringing new sustainable products to market that meet both the rigorous product quality and performance needs of our customers, whilst moving us closer towards a more circular, carbon-neutral economy."
He added, "Driven by the increasing global focus on a low carbon economy, there is growing demand for a specialist, renewable epichlorohydrin that decouples its production from the use of conventional carbon-intensive feedstocks. Reodrin meets that demand, as a drop-in solution with the same uncompromising quality and performance."
Reodrin is expected to have numerous value-added applications across a range of industry sectors, including highly specialised end-uses such as composites for wind turbines, wastewater treatment and lightweight coatings for electric vehicles.
(PRA)
---
Subscribe to Get the Latest Updates from PRA Please click here
©2021 Plastics and Rubber Asia. All rights reserved.

©2020 Plastics and Rubber Asia. All rights reserved.
Home
Terms & Conditions
Privacy Policy
Webmail
Site Map
About Us
SOCIAL MEDIA