Expansions: Oriental Energy starts up two Grace Unipol PP lines; Clariant upgrades styrene tech centre in Japan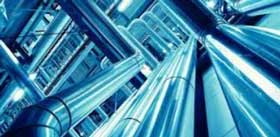 Polyolefin catalyst technology provider W. R. Grace & Co. says two 400 kilotonnes/year Unipol PP process technology lines have been started up at Oriental Energy in Ningbo, China. This brings the total Unipol PP operating capacity in China to more than 6.3 million tonnes/year in the last 12 years making homopolymer, random and impact copolymers to serve the growing market for high performance plastics in China. Grace also expects another 2 million tonnes/year to come on stream in the next few years from Unipol PP Process Technology in China.
"The safe and successful start-up of the two Unipol PP lines at the Ningbo facility is an exciting moment for Oriental Energy. It comes at a critical time as the global economy bounces back from the pandemic and customer demand in the region rises. We are committed to our Chinese customers and look forward to supporting Oriental Energy for years to come to ensure their continued success," said David Hartill, Vice President of Global Licensing and Services.
Wu, Yinlong, General Manager of Oriental Energy, remarked, "We appreciate the technical support that Grace provided during design, construction, and commissioning of these important PP assets. These lines are critical to our corporate vision and success in polyolefins, and we look forward to working with Grace to further optimize their performance."
Oriental Energy currently has the largest Unipol PP process technology operating capacity in China, and there are plans to build additional polypropylene lines at their sites in Ningbo and Maoming in the coming years. They anticipate producing several grades of homopolymers, random and impact copolymers with these newest lines to meet the expanding resin requirements of their customers in the region.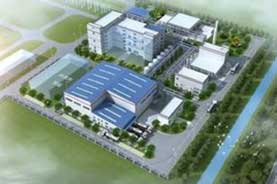 Swiss chemical firm Clariant's Catalysts business unit continues to advance its R&D capabilities. The company recently made a significant investment to modernise its research facility in Toyama, Japan, preparing it for faster, more efficient experimentation. In addition to being Clariant's global competence center for nickel-based hydrogenation and styrene catalyst development, the Toyama site is also involved in other research fields, including custom catalysts, emission control, and emerging applications of power-to-x technologies.
Two key products developed in Toyama are Clariant's NiSat powder catalysts for hydrogenation, and StyroMax styrene production catalysts. Capacity for synthesis and evaluation of NiSat catalysts has now more than doubled. This significantly accelerates new catalyst lead generation and scale-up, while application tests ensure products meet customer requirements. For styrene catalysts, a new test unit allows more accurate simulation of industrial reactor conditions in styrene production. This not only enhances Clariant's capabilities in styrene catalyst development, but also strengthens cooperation with process licensors.
Marvin Estenfelder, Head of Global R&D at Clariant's Business Unit Catalysts, commented, "The Toyama expansion is part of our strategy to steadily sharpen our R&D profile around the world. In 2020, we doubled the capacity of our high-throughput catalyst R&D centre in Palo Alto, California. And earlier this year, we inaugurated our state-of-the-art R&D centre at the new One Clariant Campus in Shanghai. These developments strengthen our research capacities globally and they allow us to respond faster to regional needs."
Koji Ito, General Manager Clariant Catalysts Japan, added, "Clariant is committed to local R&D in key markets, like Japan, to capture regional trends and talents. We also maintain and actively seek to expand collaborations with universities in Japan who provide advanced research in catalysis."
Founded in 1964, Clariant Catalysts Japan conducts R&D and production from its facilities in Toyama, as well as customer relations and technical services from its offices in Tokyo. The Toyama facility is one of Clariant Catalysts' ten global R&D centres, and the third largest of its 14 production bases.
(PRA)
---
Subscribe to Get the Latest Updates from PRA Please click here
©2021 Plastics and Rubber Asia. All rights reserved.

©2020 Plastics and Rubber Asia. All rights reserved.
Home
Terms & Conditions
Privacy Policy
Webmail
Site Map
About Us
SOCIAL MEDIA