Expansions: Avantium to proceed on FDCA flagship plant; Arkema to double capacity of photocure resins in China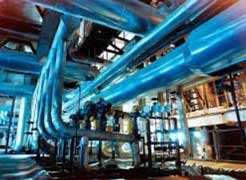 Dutch renewable chemical firm Avantium says that it has taken a positive Final Investment Decision (FID) on the construction of its FDCA (furandicarboxylic acid) flagship plant as the feedstock for PEF (polyethylene furanoate). The positive FID was taken after the company fulfilled all three key conditions it had defined, which include securing sufficient financing, finalising the engineering and establishing the supply chain, and obtaining sufficient offtake commitments for the plant. With the recent signing of a EUR90 million committed debt financing term sheet, the final outstanding financing condition has now been met.
Reaching this milestone marks a defining moment in the evolution of Avantium and will accelerate the commercialisation of PEF. Avantium's FDCA plant will be the world's first factory to produce FDCA on a commercial scale, with a capacity of 5 kilotonnes/year. FDCA is the key building block of the 100% plant-based, recyclable plastic material PEF which also has functional advantages compared with fossil fuel derived plastics.
Avantium says that the plant, in addition to generating revenues and profits in its own right, will clearly demonstrate the viability of large-scale manufacturing of PEF to consumers, customers and partners. This should pave the way to dramatically expand the applications of PEF, with a potential total end-market of US$200 billion per year, which Avantium intends to access by the provision of technology licenses to collaborators worldwide.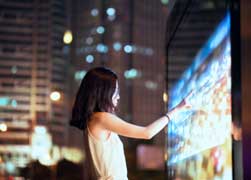 In other news, French chemical firm Arkema is going ahead with the project to double its UV curable resins production capacity at its Nansha plant in China. This expansion will support the fast-growing demand in Asia for cutting-edge solutions in electronics, driven by 5G technology, and in renewable energies.
It adds that this investment is fully aligned with the group's strategy to develop its Coating Solutions segment with high value-added solutions and reinforce its downstream acrylics activities in Asia. It will enable Arkema to grow its high-performance and solvent-free solutions portfolio for UV curing, marketed under the flagship brand Sartomer.
This new expansion is scheduled to come on stream in the second half of 2023 and will provide best-in-class regional supply to customers in Asia.
In addition to this new production capacity, which will leverage the most recent process and manufacturing standards, the plant aims at carbon neutral growth thanks to an energy efficiency program, green electricity purchasing and the installation of solar panels.
"We are committed to continuously develop innovative materials and sustainable technologies to meet the robust demand driven by megatrends such as new technologies, clean mobility and urbanisation" explains Laurent Peyronneau, Vice-President of Arkema's Coating Solutions. "This new capacity will enable us to provide our latest innovative photocure resin solutions and tailored services to our customers and partners in Asia."
(PRA)
---
Subscribe to Get the Latest Updates from PRA Please click here
©2021 Plastics and Rubber Asia. All rights reserved.

©2020 Plastics and Rubber Asia. All rights reserved.
Home
Terms & Conditions
Privacy Policy
Webmail
Site Map
About Us
SOCIAL MEDIA