M&As: Six Pines Investments purchases stake in two recyclers; NanoXplore acquires Canadian recycling compounder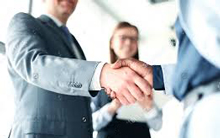 Six Pines Investments, a wholly-owned investment subsidiary of Chevron Phillips Chemical Company (CPChem) has added on equity investment in two circular plastics recyclers, Nexus Circular and Mura Technology.
In October 2020, CPChem announced success in its first commercial scale production of PE using advanced recycling technology. The company markets its new circular PE under the name Marlex Anew Circular Polyethylene and is working toward an ambitious annual production goal of 1 billion pounds of circular PE by 2030.
Mura and Nexus are plastics recyclers that convert waste plastics into high quality feedstock used in advanced recycling technologies to produce circular plastics. These strategic investments made from its Six Pines subsidiary reflect CPChem's commitment to foster innovation and accelerate the transition to a circular economy for plastics.
Benny Mermans, vice president sustainability at CPChem said, "We are excited about the capabilities and opportunities at Mura and Nexus. We share a common goal to keep plastic waste out of the environment. Waste plastics should not end up in the environment, as they can be sustainably recycled to create new plastics again and again. Investing in Nexus and Mura will accelerate our efforts to produce Marlex Anew Circular Polyethylene and the expansion of our circular product portfolio."
CPChem believes that solving the global problem of plastic waste will require innovation, investment and cooperation throughout the entire plastics value chain. Six Pines' investments advance CPChem's ambition to reduce waste and reuse valuable resources, accelerating change for a sustainable future.
In other news, Canada's NanoXplore Inc., a graphene company, has acquired all of the issued and outstanding shares of Canuck Compounders Inc. for a total cash consideration of approximately US$9.3 million subject to post-closing adjustments, which represents a multiple of approximately five times of the average EBITDA of the last three years.
Canuck, a privately held plastic recycling compounder for the past 30 years, provides sustainable and engineered recycled plastic compounds for use in transportation, building and construction, agriculture and packaging markets. Canuck's manufacturing facility, based in Cambridge, Ontario, has a production capacity of approximately 40 million pounds/year.
"I am very pleased with this acquisition and would like to welcome Canuck's team to the NanoXplore family," said Dr. Soroush Nazarpour, CEO of NanoXplore. "This acquisition is strategically aligned with our growth initiatives and significantly increases our graphene compounding capability, especially in recycled plastics and will enable us to form strategic partnerships with end customers. In addition, Canuck has a strong relationship with recycled plastic suppliers that ensures a smooth and reliable supply of post-consumer and post-industrial recycled plastics. This transaction will enhance our technical expertise in recycled plastic compounds and bolster our top-line by approximately $20 million annually, without considering revenues derived from graphene inclusion."
NanoXplore paid US$7.3 million in cash at the closing of the transaction, while US$1 million in cash will be paid in one year and another US$1 million will be paid in two years. Following the transaction, William Dickinson, CEO/Founder of Canuck, will continue in a role as General Manager, alongside approximately 40 employees.
As demonstrated by the Canuck acquisition, NanoXplore is seeking to expand its downstream, value-added product offering through enhanced masterbatch and compounds, anode and cathode pastes, battery materials for the Li-ion battery market, formulated thermoset resins, and admixtures for cement.
"For fiscal 2022 ending June 30, 2022, we expect annual revenues of about US$85 million," said Luc Veilleux, CFO of NanoXplore. "We anticipate that revenues in the second quarter will be in-line with the first quarter of fiscal 2022, followed by progressive growth in the third and fourth quarters due to the Canuck acquisition and improved outlook provided by customers. We also expect to achieve positive EBITDA in the fourth quarter of 2022."
NanoXplore is headquartered in Montreal, Quebec, with manufacturing facilities in Canada, the US and Europe.
(PRA)
---
Subscribe to Get the Latest Updates from PRA Please click here
©2021 Plastics and Rubber Asia. All rights reserved.

©2020 Plastics and Rubber Asia. All rights reserved.
Home
Terms & Conditions
Privacy Policy
Webmail
Site Map
About Us
SOCIAL MEDIA