M&As: Recticel divests foam business to Carpenter for EUR656 mn; TriMas acquires to expand packaging and aerospace sectors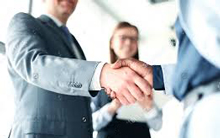 Belgian foam company Recticel says that it has entered into a binding agreement to sell its Engineered Foams business line to US-based privately owned Carpenter Company for an enterprise value of EUR656 million. The share purchase agreement pertaining to non-French assets of the Engineered Foams division was signed immediately after the shareholders' meeting. Regarding the French assets of the Engineered Foams division, Recticel is following customary employee information and consultation procedures, to be completed before a decision is taken. The confirmatory due diligence has been finalised. The transaction is expected to be closed around mid-2022, subject to customary closing conditions, including anti-trust clearances and employee information and consultation procedures in the relevant jurisdictions.
The net proceeds after transaction costs are expected to amount to EUR606 million subject to customary closing adjustments. An amount of about. EUR35.8 million IFRS 16 liabilities will be transferred as well. The Board of Directors will review at a later stage options for the use of proceeds from the sale of the Engineered Foams business, including a potential partial distribution to shareholders.
Recticel's Engineered Foams business line develops and produces durable solutions for a wide variety of customer needs in areas such as silencing, sealing, filtering, carrying, protecting, supporting and comforting. In general, it focuses on the production, transformation and commercialisation of predominantly customised, semi-finished products in flexible polyurethane foam. The Engineered Foams activities currently consist of 34 manufacturing locations spread over four continents (Europe, North Africa, Asia Pacific and the USA), employing around 2,754 people. In 2020 the business line generated total pro-forma sales of EUR562 million, excluding the Nordic bedding activities (EUR15 million).
Carpenter Company, founded in 1948, is privately owned and headquartered in Richmond, VA (US). Carpenter is a global, diversified and world class chemical company and one of the largest integrated producers of polyurethane foams. It employs around 4,300 employees and has worldwide some 56 production sites. Carpenter, with 2020 annual sales of around US$2 billion, intends to further develop its flexible foams activities by complementing its existing product offering with technical foams, and expanding its customer base and geographic reach.
Olivier Chapelle (CEO of Recticel): "I was particularly honoured by the huge mobilisation of our shareholders at our Special General Meeting on 6 December as well as by the clear majority of their votes casted in favour of the proposed sale of our Engineered Foams business line to US-based Carpenter Co. This support comforts me and the Board of Directors that the proposed divestment was the best option to safeguard the potential of the business and our employees, as well as the interests of our wide shareholder base. I can't better express my gratitude for the confidence given by our shareholders in our strategy.
Brad Beauchamp (CEO of Carpenter): "We are very honoured and excited about today's announcement. The acquisition of Recticel's Engineered Foams business will without doubt significantly strengthen our global position in the European, Asian and US foams markets. Recticel's strong know how in technical foams, its excellent R&D track record and the outspoken complementary product offering will allow our company to become a much more diversified group with an expanded geographical reach."
Meanwhile, US manufacturer of products for the consumer, aerospace and industrial markets TriMas has recently signed agreements to acquire Omega Plastics, to be added to TriMas Packaging, and TFI Aerospace, to be added to TriMas Aerospace. Terms were not disclosed.
Omega, located in Clinton Township, Michigan, specialises in manufacturing custom components and devices for drug delivery, diagnostic and orthopedic medical applications, as well as components for industrial applications. Omega leverages its advanced in-house tool making capabilities, ISO13485-certified injection moulding facility and ISO Class 8 clean room to provide its customers a faster product development cycle, from prototype development, testing and validation, to short and medium run production and assembly. Omega is an approved vendor to several leading medical device companies, with a long track record of unparalleled service and quality. Omega currently operates as a private, family-owned company, and is expected to generate approximately US$18 million in revenue in fiscal year 2021.
Located near Toronto, Canada, TFI is a manufacturer and supplier of specialty fasteners used in a variety of applications, predominantly for the aerospace end market. TFI currently operates as a private, family-owned company, and is expected to generate approximately US$6 million in revenue in fiscal year 2021.
"In addition to expanding TriMas Packaging through the acquisition of Omega, we are also pleased to announce the acquisition of TFI," said Thomas Amato, President/CEO of TriMas. "This acquisition will further expand TriMas Aerospace's fastener product lines with the addition of complimentary niche products that have an exciting growth trajectory resulting from TFI's new program wins and the overall aerospace market recovery. We anticipate TFI's customers will benefit from the added innovation and manufacturing depth offered by TriMas Aerospace, while TriMas Aerospace's customers will enjoy additional product offerings."
Amato continued, "We continue to execute on our core strategy of augmenting our growth through bolt-on acquisitions by leveraging our strong cash generation. After closing these two acquisitions, we expect our net leverage ratio to remain below 2.0x, providing ample capacity to execute on additional bolt-on acquisitions while also returning capital to shareholders through dividends and share buybacks."
TriMas expects to close on Omega by the end of the year, and closed on TFI simultaneously with signing.
(PRA)
---
Subscribe to Get the Latest Updates from PRA Please click here
©2021 Plastics and Rubber Asia. All rights reserved.

©2020 Plastics and Rubber Asia. All rights reserved.
Home
Terms & Conditions
Privacy Policy
Webmail
Site Map
About Us
SOCIAL MEDIA