M&As: Mubadala buys stake in Russian petrochem firm Sibur; Trinseo to acquire Dutch recycler Heathland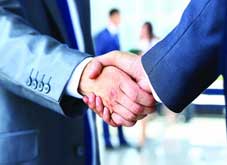 Abu Dhabi's sovereign wealth fund Mubadala has bought a 1.9% stake in Russian petrochemical firm Sibur for an undisclosed sum. Sibur earlier this year announced plans to merge its petrochemical assets with Russian compatriot TAIF.
Mubadala also owns Canadian petrochemical producer Nova Chemicals and has a 25% stake in Austrian chemicals company Borealis, with Austrian integrated oil and petrochemical firm OMV owning the remaining 75%.
"Mubadala and Sibur have had a partnership since 2015 and now we are excited to become shareholders in the company," Faris Al Mazrui, head of Mubadala's Russia and CIS Investment Programme. "We have a lot of confidence in Sibur's ability to navigate and transition the company to a low-carbon economy and create lasting value for its investors."
Since entering the Russian market in 2010, the Abu Dhabi sovereign fund has made investments in a number of businesses amounting to US$3 billion.
It built a portfolio of about 50 investments across sectors, ranging from infrastructure and property to commodities, banking, logistics and technology, resulting in strong financial returns.
Meanwhile, privately owned Sibur is transitioning to an environmental, social and governance-driven strategy and governance framework, which is expected to enable Eastern Europe's largest petrochemicals producer to develop into one of the most sustainable industry market participants, according to the statement.
"Sibur's merger with TAIF creates an even better-positioned player in the market that can capitalise on synergies and development opportunities," Al Mazrui said.
However, the terms of the acquisition were agreed before Sibur's merger with TAIF, Mubadala said. It will further "enhance the company's position in the polyolefins and rubbers markets, contribute to the pipeline of growth capex projects and unlock additional operational synergies," it added.
In other news, Trinseo, a US materials solutions provider and manufacturer of plastics and latex binders, is to acquire Heathland B.V., a recycler of post-consumer (PCR, EoL) and post-industrial (PIR) plastic waste in Europe.
As a plastic waste collector and recycler based in Utrecht, the Netherlands, Heathland is focused on converting PCR and PIR polymethyl methacrylate (PMMA), polycarbonate (PC), acrylonitrile butadiene styrene (ABS), polystyrene (PS) and other thermoplastic waste. The company collects, pre-treats and processes plastic waste materials using mechanical and chemical recycling processes, and captures the materials' maximum value by transforming them into high quality recycled raw materials for a wide range of high-end applications. Heathland is well established in Europe with several notable projects, including MMATwo and REVOLUTION, which are funded by the Horizon 2020 program of the European Commission.
"We are thrilled to enter into a definitive agreement with Heathland and look forward to growing together as we learn from their significant recycling expertise," said Francesca Reverberi, Senior Vice President/Chief Sustainability Officer of Trinseo. "In order to be successful as a sustainable solutions provider, it is essential that we have access to comprehensive recycling technologies and can secure plastic wastes as feedstock. This agreement is an extension of our commitment to investing in the movement toward a circular economy."
The acquisition serves as an important milestone of Trinseo's transformation journey into a specialty materials and sustainable solutions provider. As the Company's extensive sustainable product portfolio continues to grow, this agreement will help meet market demand by securing a reliable source of recycled feedstock through the addition of a plastic waste collection business and enhancing the ongoing development of plastic recycling technologies.
Nikolaj Garnitsch and Simon van der Heijden are both Co-founders and Managing Directors of Heathland. Nikolaj indicated, "We truly believe this move will bring significant value to the plastics value chain and serve as an exciting step toward realizing a circular economy." Simon added, "As a company dedicated to value creation through recycling, we share the same values as Trinseo and our business and product portfolios are complementary. There is a common goal to recycle in ways that bring most value out of waste feedstock, avoiding downcycling, and to produce circular raw materials of the highest grade, thereby facilitating the use of recycled raw material as a seamless alternative to virgin plastics. And both companies strive for excellence while doing that, which reflects on our valued customers, the organisation itself and the environment. We believe the shared vision and global footprint of Trinseo will bring us to the next level."
The investment is aligned with Trinseo's 2030 Sustainability Goals.
(PRA)
---
Subscribe to Get the Latest Updates from PRA Please click here
©2021 Plastics and Rubber Asia. All rights reserved.

©2020 Plastics and Rubber Asia. All rights reserved.
Home
Terms & Conditions
Privacy Policy
Webmail
Site Map
About Us
SOCIAL MEDIA