M&As: Hexion to be sold to American Securities; Croda sells sustainable additives business to Cargil for US$ bn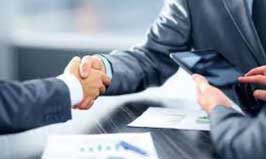 Just after tying up a deal to sell its epoxy resins business to US chemical firm Westlake Chemical for US$1.2 billion, Hexion Holdings has now agreed to sell the rest of the company to private equity firm American Securities for US$30.00 per share.
The transaction is expected to close in the first half of 2022, following and conditioned upon the closing of its sale of its epoxy business to Westlake Chemical, shareholder and regulatory approvals and satisfaction of other customary closing conditions. Holders of a majority of the outstanding Hexion Holdings shares have agreed to support the transaction pursuant to voting agreements entered into in connection with the transaction.
After the sale of the epoxy business, the remaining Hexion business will reportedly be a leading global producer of adhesives and performance materials. The company has 27 manufacturing facilities globally and approximately 1,300 employees.
Hexion's sales last year were US$2.5 billion. Without the epoxy business, sales would have been approximately US$1.4 billion.
Commenting on the transaction, Craig Rogerson, Chairman/President/CEO, said: "This transaction, along with the pending sale of our Epoxy Business, is the conclusion of a comprehensive evaluation of strategic actions aimed at maximising value for our shareholders and best positioning the company for long-term growth. American Securities has a proven track record of partnering with leading companies and its associates to drive collaborative success. Operating under American Securities' ownership, Hexion Holdings has a bright future and is poised to build on its momentum and continue its record of delivering innovative, high-quality products and service to customers."
"Hexion is a market leader and leverages deep chemistry and application knowledge to support its customers in diverse end markets," said Scott Wolff, a Managing Director of American Securities. "The company is well-aligned with global megatrends, including safety and sustainability requirements and regulations, population growth, and household formation."
Meanwhile in other news, UK speciality chemicals group Croda International has agreed to sell most of its biobased industrial business to US-based food processing firm Cargill Inc for US$1.03 billion. The transaction follows a comprehensive strategic review of Croda, announced in May 2021, to determine the best ownership structure to ensure the future success of the business.
The divested business has approximately 1,000 employees and makes low-carbon, sustainable additives and materials used in applications from food packaging to medical kits and devices as well as fast-growth markets in the circular plastic economy, electric vehicles and other renewable technologies. The sale follows a strategic review as Croda shifts focus to its life sciences and consumer businesses.
The divested business, which represented 77% of its 2020 revenue, is comprised of five manufacturing facilities, including the Gouda plant in the Netherlands, the Hull plant in the UK and Croda Sipo in China (a joint venture in which Croda owns 65%), together with additional laboratory facilities supporting key aspects of the divested business' activities in Smart Materials, Energy Technologies and Industrial Chemicals. The consideration of US$1 billion includes 100% of Sipo in the divested business. If the sale of 100% of Sipo cannot be realised, Sipo will be excluded from the sale.
The retained parts of Croda will provide integral support to the Group's Consumer Care and Life Sciences sectors. These retained activities will become the Industrial Specialties sector and play a key role in Croda's integrated model. Going forward, IS will generate additional revenues from a new supply agreement, whereby Croda will supply certain ingredients from its retained manufacturing plants to the acquirer. Similarly, the acquirer will enter a supply agreement to provide Croda with certain ingredients from the divested business' manufacturing plants.
The divestment delivers Croda's transition into a focused Life Sciences and Consumer Care company with these two sectors accounting for well over 90% of the Group's 2020 adjusted operating profit following completion.
Croda intends to reinvest proceeds from the transaction into faster growth areas, increasing its exposure to health care and further developing its position as a sustainability leader in consumer care and crop care markets. The Group's priority is to use capital released through the transaction for organic capital expenditure and take advantage of the significant growth opportunities available in these markets. This will be supplemented by potential acquisitions of disruptive technologies in existing and adjacent markets.
The Group will maintain its long-standing capital allocation policy, retaining an appropriate balance sheet and returning excess capital to shareholders if leverage remains below the target range of 1-2 times Group EBITDA and if sufficient capital is available to fund investment opportunities.
Croda and Cargill are currently working together on the process to separate the two businesses, with completion of the transaction expected in Summer 2022. The transaction is subject to receiving customary regulatory approvals but is not subject to approval by Croda's or Cargill's shareholders.
(PRA)
---
Subscribe to Get the Latest Updates from PRA Please click here
©2021 Plastics and Rubber Asia. All rights reserved.

©2020 Plastics and Rubber Asia. All rights reserved.
Home
Terms & Conditions
Privacy Policy
Webmail
Site Map
About Us
SOCIAL MEDIA