Plants: Huntsman starts up Taiwanese polyols plant; Evonik expands capacity for adhesive raw materials in Marl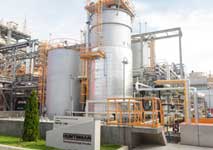 US firm Huntsman Corporation has started up a new 22,000-tonne Terol aromatic polyester polyols plant at its systems house in Kuan Yin, Taiwan. The 3,600-sq m polyols plant, completed in May, expands Huntsman's downstream polyurethanes capabilities in the Asia-Pacific region and marks the first time Huntsman has manufactured its Terol polyols outside the US.
The polyester polyols are critical components in the production of MDI-based polyurethane insulation systems – the most effective insulants available in the market, as measured by R-value. Insulation products based on Terol polyols, include polyisocyanurate (PIR) boardstock systems, spray polyurethane foam (SPF) and pour-in-place applications, including entry doors, garage doors, coolers, refrigerators and commercial freezers.
To produce its polyols, Huntsman utilises a proprietary process that upcycles scrap polyethylene terephthalate (PET) bottles, some of which otherwise would have ended up in landfills, rivers and oceans.
In remarks at the opening ceremony, Peter Huntsman, Chairman/President/CEO of Huntsman, said: "The work we are doing in Taiwan and throughout the Asia Pacific region will truly transform our industry. By recycling the equivalent of nearly half a billion PET bottles from the oceans, landfills and refuse facilities, we are creating the building blocks that transform plastic waste into something of real value – highly efficient insulants that help conserve energy and reduce emissions.
Huntsman manufactures Terol polyols for the Americas and European regions from its plant in Houston, Texas, where it upcycles the equivalent of one billion 500 ml PET bottles/year. Additionally, Huntsman manufactures polyols from scrap PET bottles at its Huntsman Building Solutions site in Boisbriand, Canada.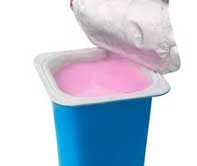 In other news, German materials firm Evonik has significantly expanded its capacity for silane-modified poly-alpha-olefins. With the completion of the plant expansion at the Marl Chemical Park, Evonik is now able to produce 30% more of this specialty adhesive raw material.
These silane-modified specialties are amorphous poly-alpha- olefins, which are marketed under the brand name Vestoplast 206. They are ideal for formulating high-quality hot melt adhesives, which are especially suited for the bonding of hard-to-bond polar substrates such as glass, ceramics and metals. However, above all, they are best characterised by their excellent adhesion to a wide range of plastics, such as polypropylene, polyester and polyamide.
"With the expansion of our capacity, we are following the increasing demand for reactive polyolefin systems and ensuring greater delivery reliability," explains Roberto Vila-Keller, Head of the Coating & Adhesive Resins Business Line. "Due to its special chemical properties, Vestoplast 206 is mainly used in lightweight construction or the construction industry and thus, contributes to sustainable solutions."
(PRA)
---
Subscribe to Get the Latest Updates from PRA Please click here
©2020 Plastics and Rubber Asia. All rights reserved.
©2020 Plastics and Rubber Asia. All rights reserved.
Home
Terms & Conditions
Privacy Policy
Webmail
Site Map
About Us
SOCIAL MEDIA