M&As: PPG to acquire coatings firm Ennis-Flint for US$1 bn; Univar to acquire Chinese silicone business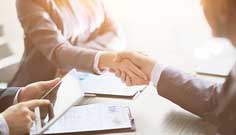 US coatings firm PPG is to acquire Ennis-Flint, a global manufacturer of coatings with a broad portfolio of pavement marking products, including paint, thermoplastics and other advanced traffic technologies. The transaction, valued at approximately US$1.15 billion, is expected to close within the next few months, subject to customary closing conditions.
PPG formed a mobility focus team in 2017 to develop mobility technologies and innovative technical solutions that provide increased functionality and solve new and unique requirements for electric, hybrid and autonomous vehicles. Mobility-related products developed by PPG include battery-specific coatings that deliver enhanced safety and performance, autonomous vehicle coatings that improve vehicle and infrastructure visibility, and interior coatings that increase surface functionality and durability.
Ennis-Flint, a privately held company headquartered in Greensboro, North Carolina, is a global leader in pavement markings and traffic safety solutions with the industry's most comprehensive and innovative product offering. Products are developed according to strict government guidelines and customer specifications, many of which are proprietary to the company. A high percentage of its product sales are derived from non-discretionary, essential maintenance spending. Ennis-Flint supplies a wide range of products, including traffic paint, hot-applied and preformed thermoplastics, raised pavement markers and intelligent transportation systems from a network of manufacturing facilities within the US, Europe, South America, and Asia. The company employs approximately 1,000 people globally and its full year of 2020 revenue is expected to be approximately US$600 million, with mid-teen percentage EBITDA margins.
"The acquisition of Ennis-Flint will further expand our product offering and opportunities in rapidly developing and high-growth mobility technology solutions," said Michael McGarry, PPG Chairman/CEO. "The company is well known for its high-quality products, technical expertise and innovative systems. The addition of Ennis-Flint's products further enhances our existing mobility technologies in support of increased automotive occupant safety through driver-assisted and autonomous driving systems. We look forward to the Ennis-Flint team joining PPG and working together to further expand the company's product distribution on a global scale."
In other news, US firm Univar Solutions, a global chemical and ingredient distributor, says that its wholly owned subsidiary, Univar Solutions China Co., has reached an agreement with Zhuhai Techi Chem Silicone Industry Corporation to acquire the business to distribute specialty silicone solutions used primarily for the coatings, adhesives, sealants, and elastomers (CASE) market. The agreement is expected to close in mid-December. Terms were not disclosed.
This agreement aligns to the company's global approach to its dedicated end market verticals as it provides new opportunities for growth by further positioning it within the CASE market.
Founded in 2001, Techi Chem is known for its solutions and logistics footprint that is well suited for the China market.
"Techi Chem's relationships and expertise will benefit our customers in China and throughout the region," said Myron Li, General Manager of Asia Pacific for Univar Solutions. "We look forward to expanding our products and industry solutions for the China market."
(PRA)
---
Subscribe to Get the Latest Updates from PRA Please click here
©2020 Plastics and Rubber Asia. All rights reserved.
©2020 Plastics and Rubber Asia. All rights reserved.
Home
Terms & Conditions
Privacy Policy
Webmail
Site Map
About Us
SOCIAL MEDIA