Green investments: ExxonMobil takes 25% equity in Agilyx jv for recycling; Axens licenses ethanol-to-ethylene tech to Sumitomo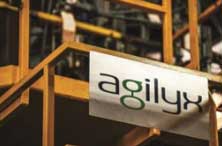 Agilyx Corporation has signed an agreement with US materials firm ExxonMobil to become a founding member of a newly created joint venture founded in June this year, Cyclyx International. ExxonMobil will invest US$8 million into Cyclyx for consideration of a 25% equity interest, and will receive certain commercial preferences through the Cyclyx model including access to plastic waste for its potential advanced recycling projects, access to Agilyx's Artificial Intelligence (AI) technology platform, and agreement to work together to develop enhanced technologies and techniques.
To that end, Cyclyx and ExxonMobil have entered into a global feedstock agreement whereby Cyclyx will work with ExxonMobil to source and/or enable the sourcing of plastic waste that meets their product specifications. Agilyx will benefit from a royalty on all feedstock flowing through Cyclyx.
This collaboration will bring innovative solutions for aggregating and pre-processing large volumes of plastic waste to be used as raw material to manufacture petrochemical products, including naphtha and chemical intermediate pathways.
Cyclyx is targeting to develop systems to collect and sort 300,000 tonnes/year of plastic waste by 2025, with an ambition of reaching 3 million tonnes/year of international processing capacity by 2030.
One of Cyclyx's goals is to invite other companies to join as members, connecting waste producers with advanced and mechanical recyclers through innovative supply chains.
Future members could include retailers, brand owners, waste management companies, petrochemical companies, municipalities, and others looking for solutions to address plastic waste in the environment.
Cyclyx International is a post-use plastic feedstock management company working with industry partners to develop recycling solutions for all types of post-use plastics.
The company's mission is to significantly increase the recyclability of plastics by using Cyclyx's expertise in understanding the chemical composition of waste plastic in collaboration with industry partners to create a new, innovative supply chain.
Cyclyx was founded by Norway's Agilyx, a pioneer in the advanced recycling of difficult-to-recycle post-use plastic streams, and joined by ExxonMobil Chemical.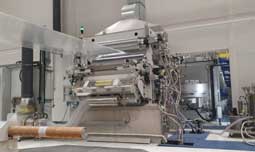 Meanwhile in other news, Japanese firm Sumitomo Chemical and Axens have signed a license agreement of ethanol-to-ethylene Atol technology for Sumitomo Chemical's waste-to-polyolefins project in Japan.
In the project, to promote circular economy, Axens' Atol technology will transform ethanol produced from waste into polymer-grade ethylene that will be polymerised in Sumitomo Chemical's assets into polyolefin, a key product in the petrochemical industry.
At full roll-out, the project will enable the production of waste-based polyolefin at industrial scale, which will represent a leapfrog towards a sustainable economy based on renewable carbon.
Axens Renewables Business Group Director Frédéric Balligand said: "This project addresses the waste plastics issue by reusing them as a feedstock in a context of greenhouse gas emission reduction. With its wide portfolio of renewable technologies, Axens is ready to support players in the industry to overcome the challenges of the future. Axens is excited to work with Sumitomo Chemical for this project with Atol® technology, accelerating the deployment of circular economy in Japan."
Atol, the result of a partnership between Axens, French petchem firm Total and IFP Energies nouvelles (IFPEN), is a technology for the production of polymer grade ethylene by dehydration of any kind of renewable ethanol from biomass or waste.
The ethylene produced can be integrated in partial and/or total replacement of fossil hydrocarbon based ethylene in various downstream polymerisation installations without requiring modifications. Atol ethylene can therefore be fed into existing or new units of, for instance, polyethylene (PE), ethylene oxide/ethylene glycol (polyethylene-terephthalate - PET), polyolefins, alpha-olefins production for linear alkylbenzene (LABs) and polyalphaolefins (PAOs), benzene alkylation for polystyrene (PS), acrylonitrile-butadienestyrene (ABS), polyvinylchloride (PVC), etc.
(PRA)
---
Subscribe to Get the Latest Updates from PRA Please click here
©2020 Plastics and Rubber Asia. All rights reserved.
©2020 Plastics and Rubber Asia. All rights reserved.
Home
Terms & Conditions
Privacy Policy
Webmail
Site Map
About Us
SOCIAL MEDIA