Green investments: Avantium awarded EUR5.4 mn for FDCA pilot plant; LyondellBasell/Suez acquire Belgian recycler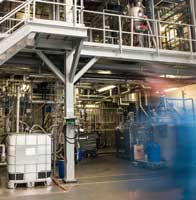 Netherlands-based Avantium, a technology company in renewable chemistry, announces that the Netherlands Enterprise Agency (RVO – Rijksdienst voor Ondernemend Nederland) has awarded the company a EUR5.4 million grant as part of the Demonstration Energy and Climate Innovation (DEI+) scheme, to be paid out in 16 tranches over a period of 4 years.
This grant is solely designated for the expansion of Avantium's FDCA (furandicarboxylic acid) pilot plant in Geleen (The Netherlands) and will therefore not be used for the potential construction of the FDCA flagship plant in Delfzijl.
FDCA is the key building block for the high-quality, fully recyclable, plant-based polymer PEF (polyethylene furanoate) to be used in a wide range of applications such as bottles, packaging, film and textiles.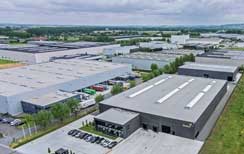 Meanwhile, in other news, chemical firm LyondellBasell and recycler Suez have jointly acquired Tivaco, a plastics recycling company located in Blandain, Belgium. The company will become part of Quality Circular Polymers (QCP), the companies' existing 50/50 plastics recycling joint venture. With this transaction, QCP will increase its production capacity for recycled materials to approximately 55,000 tonnes/year.
"This latest investment in QCP supports LyondellBasell's ambition to produce and market 2 million tonnes/year of recycled and renewable source-based polymers by 2030. Extending the plastics lifecycle through recovery, recycling and reuse not only eliminates waste but also produces a product with a lower CO2 footprint," said Richard Roudeix, Senior Vice President Olefins & Polyolefins, Europe, LyondellBasell. "This innovative approach is key to unlocking additional value from existing plastics while addressing brand owners' needs for sustainable products."
The Tivaco facility operates five production lines capable of processing approximately 22,000 tonnes/year of recycled plastics. This acquisition builds on the companies' 2018 acquisition of QCP, a plastics recycling company in Geleen, the Netherlands which is capable of processing approximately 35,000 tonnes/year of material. Today, recycled materials from QCP can be found in consumer products including Samsonite's S'Cure ECO luggage collection.
QCP is committed to ending plastic waste in the environment. The joint venture leverages the two partners' respective strengths. Suez will utilise its technology solutions in sorting and recycling to improve the preparation of materials to be recovered at QCP. LyondellBasell will apply its plastic production technology, experience in product development and knowledge of important end markets such as consumer goods, where the company has a strong presence.
Both Suez and LyondellBasell are members of the Alliance to End Plastic Waste, a global, cross-value chain non-profit organisation committed to ending plastic waste in the environment. The Alliance brings together a diverse network of resources and expertise to create and scale innovative solutions around the world.
(PRA)
---
Subscribe to Get the Latest Updates from PRA Please click here
©2020 Plastics and Rubber Asia. All rights reserved.
©2020 Plastics and Rubber Asia. All rights reserved.
Home
Terms & Conditions
Privacy Policy
Webmail
Site Map
About Us
SOCIAL MEDIA