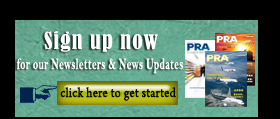 Capacity Expansions: LG Chem to invest in South Korean plant for SAP; Teijin to up capacity for para aramid in Europe
South Korea's leading chemicals firm LG Chem Ltd says it will invest around US$279 million into the expansion of a plant in the southern part of the country.
With the investment, the company plans to increase the production capacities of crude acrylic acid (CAA) and super absorbent polymer (SAP) by 180,000 tonnes/year and 100,000 tonnes/year, respectively. CAA is used to produce acrylates and other derivatives used in paint, paper, textile, adhesives, speciality coatings. SAP is mainly used in disposable diapers, female hygiene products and adult incontinence products.
When the expansion is completed by 2019, the chemical giant's production capacity of CAA will increase to 700,000 tonnes/year and SAP to 500,000 tonnes/year. LG Chem expects its annual sales to grow by US$280 million, it said in a statement.
The global market for SAP is expected to post a growth of 5% a year, with demand reaching 6.75 million tonnes in 2020, from 5.9 million tonnes this year, the company said.
In other news, Teijin Aramid says it will increase the production capacity for its Twaron super fibre by more than 25% at its plant in the Netherlands, within five years, in 2022.
It is also currently implementing a new spinning technology at its Twaron facility in Emmen, as announced in July 2017. The extra capacity of that investment will become available as of May 2018.
Teijin says demand for its high-performance para-aramid fibre Twaron is increasing all the time, and the market outlook is positive. Growing the aramid business is one of the Teijin Group's key strategies, with an expected growth rate of 8% per year. As market leader, Teijin Aramid aims to capture a substantial part of the global market growth, which should eventually lead to a future market share bigger than 50%. Several substantial investments are planned to increase production capacity which includes implementing the latest technology.
By introducing the lean methodology and internal optimisation programmes, Teijin Aramid says it has been able to increase its Twaron production capacity by 130% since 1999.
(PRA)
Copyright (c) 2017 www.plasticsandrubberasia.com. All rights reserved.