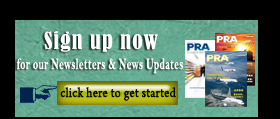 Capacity expansions: Ineos to build PAO plant in Texas; Hanwha Total to build PE unit in South Korea
Ineos Oligomers has made the Final Investment Decision (FID) to build a new world scale, low viscosity Polyalphaolefin (PAO) unit on the Ineos site at Chocolate Bayou, Texas. This unit will have a capacity of 120,000 tonnes/year and become the world's largest single PAO train. The plant is scheduled to start-up in 3Q 2019. The new PAO unit will obtain its feedstock from the adjacent Linear Alpha Olefin (LAO) plant, which is currently under construction at the same site and will have a capacity of 420,000 tonnes/year.
This investment represents a major step forward in the ambitious growth plans for the Ineos Oligomers PAO business, complementing existing units in La Porte, Texas, and Feluy, Belgium.
"Our low viscosity PAO business continues to benefit from lubricant reformulation activity to both attain better fuel economy and to lower carbon emissions. The size of this new PAO unit underscores our commitment to keep pace with our customers' expanding requirements, well into the next decade. Ineos Oligomers is currently the world's largest merchant supplier of low viscosity PAO and this investment will ensure we maintain that position," said Joe Walton, Business Director, Ineos.
The company's existing LAO units in Joffre, Canada, and Feluy, Belgium, produce the feed for its current PAO capacity.
In other news South Korea's Hanwha Total, a 50-50 joint venture between Hanwha Group and Total SA, will invest more than US$300 million to build a new polyethylene (PE) facility in Daesan, South Chungcheong Province.
The investment will increase the site's PE capacity by more than 50% to 1.1 million tonnes/year by the end of 2019. This project complements the steam cracker expansion and flexibilisation project announced earlier this year, that will notably enable it to process low-cost propane feedstock. Thus, it will allow the facility to capture margin along the full ethylene-polyethylene value chain, said Total.
Daesan is one of Total's six world-class integrated platforms and a strategic asset for both shareholders. The site, which is comprised of a flexible condensate splitter, a competitive steam cracker and polymers, styrene and aromatics, generated a net result of nearly US$1 billion in 2016.
Hanwha Total's new plant will use the Advanced Double Loop (ADL) technology licensed by Total and Chevron Phillips Chemical Company, which will enable the production of a wide range of high-end specialty PEs.
The additional production of PE, the most widely used polymer, will supply the local South Korean demand and also the fast-growing Chinese market, said Total.
"After the expansion of the steam cracker announced earlier this year, this project will allow us to capture margins across the full value chain at this giant integrated platform", said Bernard Pinatel, President Refining & Chemicals of Total. "We will provide the fast-growing Asian market with high-added-value polymers by leveraging our differentiating technology."
Hanwha Total now owned by Hanwha Group was established as a 50-50 joint venture between Samsung Group and France's Total in 1988. Samsung Group sold its interest in the company to Hanwha in February 2015.
(PRA)
Copyright (c) 2017 www.plasticsandrubberasia.com. All rights reserved.