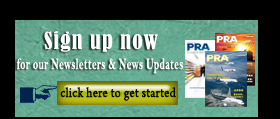 Acrylic acid: Evonik/Dow end jv for acrylic; Gazprom opens largest acrylic plant in Russia
Germany-based chemicals company Evonik says it is taking steps to optimize its acrylic acid production. Effective December 31, 2017, Evonik and Dow Chemical Company will be ending their StoHaas joint venture, which has production sites in Germany and the US. Follow-up agreements governing the mutual supply of acrylic acid will offer both companies a secure supply of the material.
The 50/50 joint venture StoHaas was established in 1999 between Stockhausen (a predecessor of Evonik) and Rohm & Haas (a wholly-owned subsidiary of Dow). Both companies contributed acrylic acid production plants in Germany and the US to the joint venture. Each plant will go back to the originally contributing partner in its current form: the production plant in Marl will go to Evonik, and the contributed portion of the Deer Park plant (US) will go to DowDuPont. Jobs are not affected by the transaction.
Acrylic acid is an important raw material for manufacturing superabsorbents, which are used in items such as diapers and incontinence products.
Meanwhile, in Russia, Gazprom Neftekhim Salavat has started up commercial operations at an acrylic acid and butyl acrylate production plant in Salavat, Republic of Bashkortostan, said to be the largest acrylic plant in Russia, with a design capacity of 80,000 tonnes/year of crude acrylic acid.
By converting the crude product into commercially marketable glacial acrylic acid, the company says it is paving the way for creating a facility to manufacture superabsorbents in Russia.
Butyl acrylate produced at the plant of Gazprom Neftekhim Salavat (80,000 tonnes/year) will fully substitute for the imports of butyl acrylate and satisfy the potential demand for the chemical in Russia, said the company.
The facility is also said to be environmentally friendly thanks to the use of cutting-edge technologies, as the system for the collection, purification and thermal treatment of industrial wastewater and heavy residue of acrylic acid and butyl acrylate prevents any and all harmful emissions from entering the atmosphere.
The project generated some 340 new jobs.
Gazprom Neftekhim Salavat is part of the Gazprom Group and is one of the largest refining and petrochemical complexes in Russia. The company carries out hydrocarbon feedstock processing across the entire cycle and manufactures such products as motor gasoline, diesel fuel, kerosene, other oil derivatives, liquefied gases, butyl alcohols, plasticizers, polyethylenes, polystyrenes, ammonia, carbamide, etc.
Crude acrylic acid is produced from propylene. It is processed into glacial acrylic acid and later into butyl acrylate as it interacts with butyl alcohols.
(PRA)
Copyright (c) 2017 www.plasticsandrubberasia.com. All rights reserved.