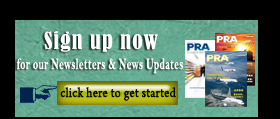 M&As: Ravago buys PTS; Albermarle to sell catalysts business to WR Grace for Us$416 mn
Belgian speciality polymers supplier Ravago's American unit has acquired Polymer Technology & Services LLC (PTS) of Murfreesboro, TN. PTS will become part of Ravago's Amco Polymers' business, a North American distributor of commodity, engineering, and speciality polymers. Terms were not disclosed. PTS will continue to operate in their current business model until full integration into Amco Polymers occurs in 2018.
"We continue to grow our business by connecting with high-quality companies that have great people and a strong strategic fit within our businesses," said Jim Duffy, President of Ravago Holdings Americas. "The PTS culture, market reputation and unique business model are a perfect complement to Amco Polymers."
"The 26-year focus of PTS was on the combination of customer service, OEM application development, and product technology, especially with flame retardant polymers," added Tom Hooper, President of PTS.
The 60-year old Amco Polymers caters to major markets such as automotive, packaging, industrial, healthcare, electrical/electronics, and consumer durables.
In other news US-based speciality chemicals supplier Albemarle Corporation will sell its polyolefin catalysts and components business to WR Grace & Co. in a cash transaction valued at approximately US$416 million. The organometallics and curatives portions of the Performance Catalysts Solutions business will remain with Albemarle. As part of the transaction, Grace will assume the lease and operations at the Product Development Centre in Baton Rouge, La., and operations at the Yeosu, South Korea site.
"The sale of this portion of our Performance Catalysts Solutions business shows our continued commitment to portfolio management that is in the best interest of our shareholders and employees," said Luke Kissam, Albemarle Chairman/President/CEO.
The transaction is subject to regulatory approvals and other customary closing conditions and is expected to close during the first quarter of 2018.
Albemarle Corporation, headquartered in Charlotte, NC, is a global specialty chemicals company with leading positions in lithium, bromine and refining catalysts catering to industries, from energy and communications to transportation and electronics. Albemarle employs approximately 4,500 people and serves customers in approximately 100 countries.
Grace is a global supplier of catalysts and engineered materials with two business segments: Catalysts Technologies and Materials Technologies. With approximately 3,700 employees, Grace operates and/or sells to customers in over 60 countries.
(PRA)
Copyright (c) 2017 www.plasticsandrubberasia.com. All rights reserved.