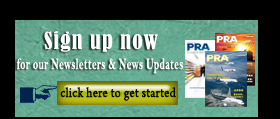 M&As: Reynolds selling Closure Asia to Pact; Hexcel to acquire Oxford's aerospace business
US-based Reynolds Group Holdings Limited, a manufacturer and supplier of consumer food and beverage packaging and storage products with its headquarters in Lake Forest, Illinois, is to sell the Asian packaging operations of Closure Systems International (CSI Asia) and Graham Packaging Guangzhou Co. Ltd to Australia's Pact Group Holdings. However, the agreement would not affect the Japanese market of Closure Systems International.
The sale price payable on completion is US$99 million, subject to certain adjustments, including adjustments based upon Adjusted EBITDA for the 2017 financial period, closing date net debt and working capital.
The transaction is expected to close in the first quarter of 2018, pending final regulatory approvals and the satisfaction of other customary closing conditions.
CSI specialises in plastic closure design and manufacturing of capping equipment/application systems.
The company produces capping machines, cap handling systems, as well as headsets and chucks. CSI's PP136 Capper is a single headcapping machine, which operates in a manual configuration for sealing bottles and containers of various shapes and sizes.
This year also Graham Packaging sold to Alpha Packaging its blow moulding plant for PET and HDPE bottles in Etten-Leur, the Netherlands.
Pact Group Holdings produces and distributes rigid plastics and metal packaging in Australia, New Zealand, China, the Philippines, Singapore, Indonesia, Thailand, and the US.
In other news, composites firm Hexcel Corporation has entered into a definitive agreement to acquire the Aerospace & Defense (A&D) business of Oxford Performance Materials (OPM). OPM A&D produces qualified, high-performance thermoplastic, carbon fibre-reinforced 3D printed parts for Commercial Aerospace and Space and Defence applications. The acquisition is subject to customary conditions and is expected to close later this month.
The asset acquisition will include equipment, intellectual property and manufacturing process technology related to the A&D business operations in South Windsor, Connecticut. Other businesses of OPM are not included in the acquisition.
OPM is the first company to successfully apply and qualify additive manufacturing technology to the high performance polymer PEKK for aerospace, industrial and biomedical applications. The company has significant process and material technology knowledge in the areas of additive manufacturing and PEKK thermoplastic materials that can fundamentally improve the way the world's aircraft and defence components are manufactured. The technology can replace machined, cast, and printed metal parts in many applications, providing customers a high performance, lighter weight and potentially lower cost solution.
Hexcel Chairman, CEO/President Nick Stanage said, "We are excited to add this next-generation technology to our portfolio. In combination with our unique carbon fibre capability, PEKK can provide a range of new technology solutions to our aerospace and defence customers in printed parts as well as assembled structures and broader design solutions."
OPM was awarded a contract from Boeing to supply 3D-printed structural production parts for the CST-100 Starliner among numerous other customer-focused development programs. Hexcel's acquisition will enable more rapid operational scaling and development of this emerging technology to meet growing market demand for carbon fibre-reinforced thermoplastic additive technology in aerospace and defence.
(PRA)
Copyright (c) 2017 www.plasticsandrubberasia.com. All rights reserved.