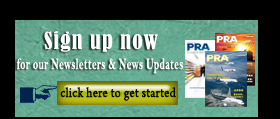 M&As: Celanese buys Omni Plastics; SK completes buy of Dow's Saran PVDC business
Speciality materials company Celanese Corporation is to acquire custom compounder Omni Plastics and its subsidiaries, including the distributor Resinal de Mexico.
Omni Plastics is headquartered and has a compounding facility in Evansville, Indiana, with additional offices in Mexico City.
"Engineered thermoplastics continues to be a material of choice in automotive, electrical and electronics, consumer goods and industrial markets and Omni Plastics strengthens Celanese's presence in these strategic areas as well as brings expanded presence in office furniture, filtration, lawn/garden, and other specialty materials applications," said Scott Sutton, COO, Celanese. "This acquisition further strengthens our global asset base by adding compounding capacity in the Americas to enable Celanese to continue to support a growing and diverse customer base."
Celanese expects to integrate the Omni Plastics thermoplastic compounding product portfolio and production capabilities into the Celanese engineered materials business to include the following product brands:
OmniLon polyamide formulations for automotive, heavy truck, air movement, appliance, office furniture, and lawn & garden applications.


OmniPro polypropylene formulations for pump housings, wheels, handles, mounting brackets, levers, pressure vessels, and office furniture component applications.


OmniCarb polycarbonate formulations for automotive and electronic applications.


OmniTech non-standard, custom-developed products including polybutylene terephthalate and acrylonitrile butadiene styrene formulations for applications with unique functional requirements, including flame retardant, conductive, wear-and-friction, and improved optical clarity.
Several product grades are UL-listed, FDA-compliant, NSF-compliant and made with post-industrial material, as well as qualified with automotive, E&E, and other original equipment manufacturers.
Celanese expects to complete the transaction early in the first quarter of 2018, pending customary closing conditions and regulatory approvals. Financial details of the transaction are not being disclosed at this time.
In other news, South Korean chemicals firm SK Global Chemical, a unit of SK Innovation, says it has completed its acquisition of Dow Chemical's Saran polyvinylidene chloride (PVDC) packaging product business, a deal announced in October this year. PVDC is used for clear film packaging like food wrapping.
With the deal completed, SK Global Chemical now has full control of properties previously owned by Dow Chemical. These include Michigan-based facilities, related technologies and intellectual assets, as well as the trademark right to the plastic wrap brand Saran.
The latest acquisition of Dow Chemical's packaging unit is reportedly expected to reach some US$75 million.
In September, the chemical affiliate of SK Innovation completed the acquisition of Dow Chemical's ethylene acrylic acid business for US$370 million.
SK Innovation says the latest acquisition is in line with its future strategy that aims to expand the company's packaging and automotive materials businesses.
(PRA)
Copyright (c) 2017 www.plasticsandrubberasia.com. All rights reserved.