Expansions: Fujian Eversun selects Lummus' tech for PDH, PP plants in China; PX awarded ten-year maintenance contract for UK recycling plant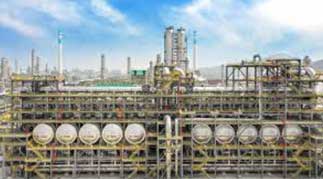 Process technology provider Lummus Technology has been awarded two major technology contracts by Fujian Eversun New Material Co. Fujian selected Lummus' Catofin technology for a new 900 kilotonnes propane dehydrogenation (PDH) unit and Lummus' Novolen technology for a new 800 kilotonnes polypropylene unit at its complex in Fujian Province, China.
Lummus' scope includes the license for the Catofin and Novolen technologies, basic design engineering, training, services and catalyst supply.
"Catofin and Novolen have very strong market positions due to their high reliability, lower capital and operating expenses, exceptional environmental performance and simple processes," said Leon de Bruyn, President/CEO of Lummus Technology. "In addition to these competitive and cost advantages, Fujian Eversun will benefit from Lummus' unique integrated technology offering providing a single-point performance guarantee during the entire life cycle of both units, from the feed in to product output to ongoing operations."
Catofin is a method for light paraffin dehydrogenation that is said to deliver higher annual production output compared to alternative technologies. The process operates at thermodynamically advantaged reactor pressure and temperature to maximise conversion of propane to propylene, while reducing investment and operating costs.
Lummus Novolen Technology says it has added capacity of more than 7,300 kilotonnes since 2020, making it the most licensed polypropylene technology in the world during this time period. Novolen also offers an expanded line polypropylene reactor, related engineering, technical support and advisory services, and catalysts for the production of high-performance polypropylene grades.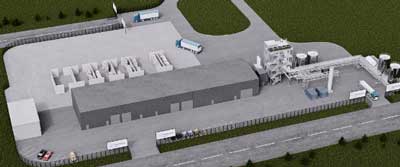 In other news, UK's PX Group, the owner of Saltend Chemicals Park and operator of several energy infrastructure sites in the UK and Europe, has been awarded a ten-year Operations & Maintenance (O&M) contract by ReNew ELP, a subsidiary of Mura Technology, at what it says is the world's first commercial scale plastic recycling plant. At this site, PX and ReNew ELP will initially process over to 20,000 tonnes/year of waste plastic, during phase 1 of operations. The site has scope and planning permission for additional processing lines, which would take its processing capability to over 80,000 tonnes/year.
Based at the Wilton International site, in Teesside, North East England, ReNew ELP, a subsidiary of Mura Technology Ltd will use the HydroPRS technology platform to chemically recycle end-of-life plastic. The HydroPRS process uses supercritical water to break down post-consumer plastics into a range of valuable liquid hydrocarbon products including naphtha, gas oils and heavy wax residue, all essential building blocks in the manufacturing of new plastics and other materials. Unlike traditional Mechanical Recycling, there is no limit to the number of times plastic can be recycled using this process, in addition it is capable of processing all plastic waste types, including difficult to recycle material such as composite films.
The announcement marks the start of Teesside-based PX and ReNew ELP's working relationship. The contract will directly lead to the creation of around 30 new highly skilled jobs on the site.
The contract is scheduled to begin before the end of the year, which is commensurate with the completion of the construction phase of the project at the Wilton International site.
Neil Chapman, Commercial Director at px Group will lead the project on behalf of px Group and will work closely with the Renew ELP leadership team at its ground-breaking plant.
(PRA)
---
Subscribe to Get the Latest Updates from PRA Please click here
©2022 Plastics and Rubber Asia. All rights reserved.

©2022 Plastics and Rubber Asia. All rights reserved.
Home
Terms & Conditions
Privacy Policy
Webmail
Site Map
About Us
SOCIAL MEDIA