China expansions: PetroChina to invest in US$4.5 bn petchem expansion; CNTY licenses Honeywell technology for recycling centre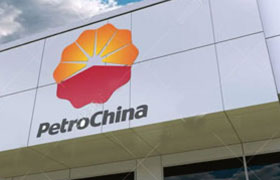 China's second largest refiner PetroChina has launched a US$4.52 billion programme to expand a subsidiary refinery in southern China into an integrated petrochemicals complex, according to Chinese state media. The Guangxi Petrochemical subsidiary will build ethylene, aromatics, polyolefin units for completion in 2025.
PetroChina plans to add 14 petrochemical units to the Guangxi facilities with total annual capacity of 2.76 million tonnes, including a 1.2 million-tonne/year ethylene unit, a 550,000 tonnes/year gasoline hydrocracking unit and a 350,000 tonnes/year aromatics unit.
It is expected to continue to keep crude oil refining capacity ongoing. This is part of the company's plan to expand its petrochemical production while also reducing refined fuel production.
The programme is part of PetroChina's plan to expand in petrochemicals and cut refined fuel production, in line with a broad industry trend to fill a supply gap of high-end petrochemicals.
The Guangxi refinery, based in Qinzhou city, has crude oil refining capacity of 200,000 barrels per day (bpd).
After the expansion, slated for completion in 2025, the plant's production of gasoline and diesel will drop, China Chemical News said.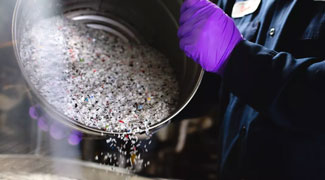 Meanwhile in other news, US technology provider Honeywell says that China Tianying Inc. (CNTY) will apply Honeywell's UpCycle Process Technology in its planned plastics recycling factory in Jiangsu Province. The facility will convert mixed waste plastics into recycled polymer feedstock (RPF), making it the first commercialised waste plastics recycling facility using Honeywell's UpCycle Process Technology in China.
The plant will be able to convert mixed waste plastics into recycled polymer feedstock utilising Honeywell's UpCycle Process Technology. Honeywell UOP will provide related engineering work and technical services for the project up to its start-up and commissioning, and provide technical support services for the plant's operation, optimisation, monitoring, and maintenance during its lifetime.
This project ushers in collaboration between Honeywell and CNTY on advanced plastics recycling, as well as the first application of Honeywell's UpCycle Process Technology in China. In light of the success of the first facility, CNTY intends to apply Honeywell UpCycle Process Technology in building more waste plastics recycling plants in the future. The two parties will also explore potential collaboration in various fields, including waste plastics pre-treatment and pyrolysis equipment manufacturing.
Honeywell's UpCycle technology is a ready-now technology that utilises molecular conversion, pyrolysis, and contaminants management technology to convert waste plastic back to Honeywell Recycled Polymer Feedstock, which is then used to create new plastics.
The UpCycle technology expands the types of plastics that can be recycled to include waste plastic that would otherwise go unrecycled, including coloured, flexible, multilayered packaging and polystyrene. When used in conjunction with other chemical and mechanical recycling processes, along with improvements to collection and sorting, the process is said to have the potential to increase the amount of global plastic waste that can be recycled to 90%. This would represent a considerable increase in the amount of waste plastics that can be turned into polymer feedstock.
"We look forward to working with Honeywell on establishing a benchmark project in resource recycling. By jointly tapping into the technological and social values of such a project, we will promote green development and improve the quality of the environment where we live," said Yan Shengjun, Chairman of CNTY. "CNTY taps into its diverse experiences in superior environmental management along with Honeywell's ground-breaking technology for waste plastics recycling, enabling us to play a leading role in promoting resource recycling."
CNTY is a listed company with international presence. It is engaged in zero-carbon clean energy technologies, smart urban environmental services, and resource recycling and recovery. Its businesses extend from smart urban environmental services, waste-to-energy power generation, renewable energy power generation, regional energy centres, hydrogen energy centres, and the investment, construction, and operation of circular economy industrial parks, to the reduction, recycling, and harmless treatment of kitchen waste, hazardous waste, and construction and demolition waste, as well as the research, development, and manufacturing of environmental protection equipment and energy storage systems.
(PRA)
---
Subscribe to Get the Latest Updates from PRA Please click here
©2022 Plastics and Rubber Asia. All rights reserved.

©2022 Plastics and Rubber Asia. All rights reserved.
Home
Terms & Conditions
Privacy Policy
Webmail
Site Map
About Us
SOCIAL MEDIA