M&As: Trinseo pauses sale of styrenics business; Aramco acquires Valvoline's lubricant business for US$2 bn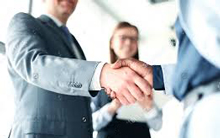 Speciality materials supplier Trinseo says it has decided to pause the sale of its styrenics business. It had announced last year in November that it had begun work to explore the divestiture of the business and subsequently launched a formal sales process in the first quarter of 2022. The scope of the potential divestiture was expected to include the feedstocks and polystyrene reporting segments as well as the company's 50% ownership of Americas Styrenics LLC.
The process generated broad and significant interest from both strategic and financial parties. However, the deterioration of financing markets and the economic uncertainty created by the war in Ukraine, particularly in European energy markets, has impeded the company's ability to obtain full value for the business, it said in a statement.
Frank Bozich, President/CEO of Trinseo, said "While the separation of the styrenics business is part of our transformation strategy, the current economic and financing environments make it challenging to get a value for the assets that is reflective of their significant cash generation, and therefore, we have decided to pause the sale process."
The delay of the styrenics divestiture does not change the company's transformation strategy of becoming a higher growth, higher margin and less volatile specialty material and sustainable solutions provider, it adds and it intends to reevaluate a potential sale of the business when macroeconomic conditions improve.
Bozich continued, "In the meantime, we will utilise the cash generation of the styrenics and other businesses to invest in organic growth projects, increase our sustainable product offerings, decrease our CO2 footprint and return cash to shareholders."
In other news, Saudi Arabian Oil Company (Aramco) has signed an equity purchase agreement to acquire US firm Valvoline Inc.'s global products business for US$2.65 billion. The transaction is subject to certain customary adjustments set forth in the equity purchase agreement. Valvoline is a producer and distributor of automotive, commercial and industrial lubricants, and automotive chemicals.
Aramco says it will benefit from VGP's manufacturing and distribution network, significant R&D capabilities, strong partnerships with major OEMs, and a 150-year legacy of global brand recognition as it pursues opportunities to extend the brand globally. The strategic acquisition will complement Aramco's line of premium branded lubricant products, optimise its global base oils production capabilities, and expand Aramco's own R&D activities and partnerships with OEMs.
Following the transaction, Valvoline will focus on its retail services business, which expects to benefit from a strong balance sheet and a clear strategy for value creation, including extending its preventive auto maintenance service model to EV owners, and fleets as the car parc evolves.
"The sale of Global Products represents the successful outcome of our strategy to unlock the full, long-term value of our strong but differentiated Retail Services and Global Products businesses," said Sam Mitchell, Valvoline CEO. "We have built two leading businesses that are well-positioned for continued success as they pursue their individual strategic priorities. We are pleased that our Global Products team will have a strategic new home with Aramco to further grow the business while developing the brand into a global lubricants leader."
Mohammed Y. Al Qahtani, Aramco Senior Vice President of Downstream, said: "Valvoline's global products business fits perfectly with Aramco's growth strategy for lubricants as it will leverage our global base oils production, contribute to our R&D capabilities and strengthen our existing relationships with OEMs. Valvoline's brand strength and global recognition will continue to be developed and extended under Aramco's stewardship. We are also very excited to have the outstanding people of VGP join the Aramco family as we continue to execute on our ambitious strategy."
(PRA)
---
Subscribe to Get the Latest Updates from PRA Please click here
©2022 Plastics and Rubber Asia. All rights reserved.

©2022 Plastics and Rubber Asia. All rights reserved.
Home
Terms & Conditions
Privacy Policy
Webmail
Site Map
About Us
SOCIAL MEDIA