M&As: Merck acquires South Korean thin film deposition firm for EUR110 mn; Azelis strengthens presence in Turkey with acquisition of additives distributor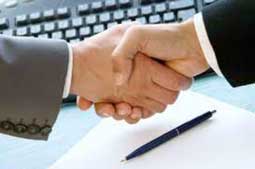 Technology firm Merck is to acquire the chemical business of Mecaro Co., a South Korea-based and publicly listed manufacturer of heater blocks and chemical precursors for semiconductors. The transaction consideration comprises an upfront cash payment of EUR75 million, plus contingent milestone payments of up to EUR35 million, totalling an aggregate transaction value of up to EUR110 million. The transaction is expected to be closed in Q4 2022 and is subject to regulatory clearance as well as the satisfaction of other customary closing conditions.
The acquisition is part of the Level Up growth program of Merck's Electronics business sector, which includes investments of significantly more than EUR3 billion from 2021 to 2025 in innovation and capacities and focuses on four, mutually reinforcing key priorities: scale, technology, portfolio, as well as capabilities.
The chemical business of Mecaro comprises approximately 100 employees and primarily develops and produces precursors used in Thin Film deposition.
"In acquiring this portion of Mecaro's business, we will continue to expand a key segment of our semiconductor solutions portfolio. Simultaneously, we are building on our localisation efforts and gaining a state-of-the art production facility in Eumseong and an R&D lab in Daejoen, both supporting our capacity expansion plans. These turnkey spaces will be one of the crucial elements in executing our Level Up investments in Korea," said Kai Beckmann, Member of the Executive Board of Merck and CEO Electronics.
"In Merck we have found a partner who not only shares the same values as Mecaro but also has the necessary scale to successfully drive this business to the next level, for the benefit of our customers and employees," said JaeJung Lee, President and CEO of Mecaro Co. Ltd.
"The offering of Mecaro's chemical business very nicely complements our broad Semiconductor Solutions portfolio. The combination of Mecaro's Thin Films technology competences and our global footprint will provide our customers with an additional value add," said Kai Beckmann.
In other news, speciality chemicals firm Azelis says that it has signed an agreement to acquire 100% of the shares of Dağaltı Kauçuk San. (Dağaltı), a specialty chemicals distributor active in the Turkish rubber and plastics additives (R&PA) market. The acquisition of Dağaltı strengthens Azelis' R&PA footprint in Turkey. Dağaltı's extensive product portfolio strategically complements the group's lateral value chain in industrial chemicals, enhancing the offerings and technical expertise Azelis provides to customers.

Established in 1980, Dağaltı has grown to be a leader in rubber and rubber additives in the domestic market. With 14 employees, Dağaltı supports over 400 customers with products and expertise. CEO Sadik Dağaltı will continue leading the business to ensure a smooth transition into Azelis.
The transaction expects to close at the end of the third quarter, after fulfilment of customary closing conditions.
Sadik Dağaltı, Dağaltı CEO, commented: "Azelis' focus on innovation, sustainability and digitalisation will trigger additional growth impulses at Dağaltı. We're excited to become part of the Azelis family and see many synergistic opportunities that will help secure our future. Dağaltı has longstanding relationships with principals and customers, and we're confident that with Azelis, these relationships will only flourish."
Sertaç Sürür, Managing Director Azelis Turkey, adds: "Through the acquisition of Dağaltı, we are very pleased to strengthen our lateral value chain and reinforce Azelis' position in Turkey as a leading specialty innovation service provider. I look forward to working with Sadik Dağaltı and the experienced team to leverage their R&PA expertise and further grow the company."
Brussels-bsed Azelis is a service provider in the specialty chemical and food ingredients industry present in over 50 countries across the globe with around 2,800 employees, offering complementary products to more than 45,000 customers.
(PRA)
---
Subscribe to Get the Latest Updates from PRA Please click here
©2022 Plastics and Rubber Asia. All rights reserved.

©2022 Plastics and Rubber Asia. All rights reserved.
Home
Terms & Conditions
Privacy Policy
Webmail
Site Map
About Us
SOCIAL MEDIA