M&As: IMCD México expands to advanced materials market with PromaPlast; French compounder Benvic sold to ICIG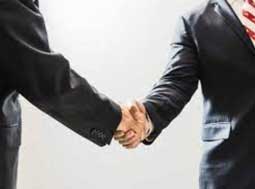 Distributor of speciality chemicals and ingredients IMCD N.V., has signed an agreement to acquire 100% of the shares of Mexican masterbatch supplier PromaPlast Resinas, and PromaPlast USA, both of which serve the Mexican and US markets.
"The acquisition of PromaPlast is an exciting step into a major new market for IMCD México and further expands our capabilities in the US," said Olivier Champault, Business Group Director, IMCD Advanced Materials. "PromaPlast is a complementary addition to our global network of advanced materials experts and underscores our commitment to expanding opportunities for customers in Mexico and suppliers seeking a strong, reliable channel partner in the region."
In 2021, PromaPlast celebrated 25 years as a market leader since it was established in 1996. It is a privately owned company and boasts a diversified portfolio of resins and compounds to serve the packaging, footwear, consumer goods, home appliances, automotive and other industrial markets, plus additive masterbatches.
"This acquisition is a natural progression into the next phase of PromaPlast's 25-year history," said Ricardo Méndez, General Manager, PromaPlast. "Our market reputation and steady growth throughout the years have led to this moment to join a global market leader. PromaPlast's shareholders are pleased to find in IMCD a company with integrity that will value our talent and further develop the business and partnerships we built throughout the years. With IMCD's range of resources, capabilities and global network, our team's horizon has expanded to reach greater heights—we are looking forward to work towards an exciting future together."
Headquartered in Lerma, Mexico, PromaPlast is ISO 9001-2015 and IMMEX certified and comprised of six sales offices, strategically located warehouses and 109 employees, with 43 technical sales executives providing nationwide commercial support throughout Mexico, and parts of the US. The closing of the transaction is expected to take place in September 2022.
In other news PVC Europe Group, an independently managed investment subsidiary of Investindustrial Growth—an investment, holding, and advisory group—has signed a binding option for the sale of the compounds business of France-based Benvic Group to privately-owned German industrial group International Chemical Investors Group, subject to consultation with Benvic's works council in France and to EU antitrust approval. Closing is expected toward the end of this year. Benvic's medical activities in Italy are expected to be retained by Investindustrial. Terms were not disclosed.
Founded in 1963 as a subsidiary of Belgian chemical firm Solvay, the business being sold, Benvic Compounds, develops, produces, and markets thermoplastic solutions based on polyvinyl chloride (PVC), as well as engineering polymers and bio-polymer compounds. It has annual sales of about EUR500 million and is one of Europe's leading PVC compounders in terms of volume as well as a leader in several specialty compounding applications in the US, Investindustrial says.
Benvic has production facilities in France (ChevignySaint-Sauveur and Porcieu-Amblagnieu), Italy (Ferrara), Spain (Montornès del Vallès), Poland (Witkowo), the UK (Sowerby Bridge) and the US (Chesapeake, Virginia, and West Unity, Ohio).
Investindustrial adds that during its four-year ownership of Benvic, it has transformed the Benvic Compounds business "from a niche compounder" into "a global leader in thermoplastic solutions through a program of eight add-on acquisitions across Europe and the US."
Benvic has completed an ESG-linked refinancing, which was one of the first of its type in the European market, according to Investindustrial.
Privately owned ICIG says that Benvic Compounds will form an additional polymers business within its portfolio. "As a global player in thermoplastic solutions and one of Europe's leading PVC compounders, Benvic Group will become ICIG's second polymers platform, next to chlorovinyls/Vynova," says Achim Riemann, managing director of ICIG.
ICIG's two other platforms are fine chemicals under the WeylChem brand and Enterprises, which comprises companies specialised in enzyme-based fermentation products, rayon filament, activated carbon, and wood protection chemicals. Subsidiaries of the Enterprises platform include Corden BioChem, ENKA, CarboTech, and Rütgers Organics.
(PRA)
---
Subscribe to Get the Latest Updates from PRA Please click here
©2022 Plastics and Rubber Asia. All rights reserved.

©2022 Plastics and Rubber Asia. All rights reserved.
Home
Terms & Conditions
Privacy Policy
Webmail
Site Map
About Us
SOCIAL MEDIA