M&As: Tekni-Plex acquires container vented lining material firm; Benvic enters US market with acquisition of materials firm Chemres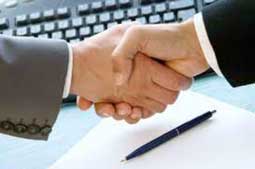 US packaging/medical products firm Tekni-Plex has acquired Michigan-based M-Industries, specialising in container vented lining technology. M-Industries will operate as part of Tri-Seal, the Tekni-Plex division business specialising in closure liners and seals. M-Industries is one of only a few manufacturers worldwide that provide complex venting lining solutions for products that need air pressure regulation due to ingredients, filling methods, and/or the way they are shipped and stored. Terms were not disclosed.
"We are proud to have M-Industries join Tekni-Plex as we continue to strengthen our material science capabilities to help protect our customers' brands and their products," said Eldon Schaffer, CEO of Tekni-Plex Consumer Products Division.
"The addition of M-Industries increases the global scope of solutions we can provide to customers, including venting expertise and technical packaging, which has great applications in the demanding e-commerce/home delivery channels," said Brian Jacobi, Tri-Seal vice president and general manager, the Americas. "Both companies offer high-quality, niche products engineered to serve specific packaging applications."
This is the 16th acquisition that Tekni-Plex has completed over the past five years, supporting its strategy to grow its business though transformative acquisitions and strategic add-ons.
M-Industries current offices, staff, and manufacturing facility in Ada, MI, will remain in place.
In other news, French compounding company Benvic Group has made its first acquisition in the US with an undisclosed purchase of Chemres LLC of Princeton, NJ. Chemres operates a plant in Chesapeake, Virginia, producing compounds for multiple markets, including medical, packaging, wires and cables. Terms were not disclosed.
Benvic, from Chevigny-Saint-Sauvet, France, said Chemres has a "strong position" in the US contact lens market and has long-term customer relationships.
The Chemres acquisition will allow Benvic to enter the US market and strengthen its position in the medical sector, which will allow the firm to become a key global supplier in that market.
Chemres CEO Paul Keimig said in a press release that Benvic's "proven success" in similar markets and the desire to use Chemres to expand its portfolio in the US market "were key in our decision-making process."
Keimig founded Chemres in 1995. The firm began operations at the former Nova Chemicals facility in Chesapeake in 2008. In 2018, Chemres spent US$3 million to increase twin-screw compounding capacity. Chemres employed 40 people in 2018 with annual sales of US$75 million.
The Chemres deal marks Benvic's ninth additional acquisition since it entered the portfolio of Italian investment firm Investindustrial in 2018. Five of the nine acquisitions were made in Italy.
In 2019, Benvic acquired Modenplast Medical, an Italian compounding company specialising in medical PVC compounds and pipe extrusion. In 2020, Benvic bought Luc & Bel, an Italian manufacturer specialising in medical device components. Earlier this year, Benvic acquired a polypropylene/thermoplastic elastomer (TPE) compounding asset in Ferrara, Italy from Celanese Corp. from Dallas.
Benvic, founded in 1963, struck its first deal with PVC recycling company VinyLoop. Benvic's other deals include biopolymer manufacturer Plantura, Alfa PVC from Poland, Ereplast from France and Dugdale Ltd from the UK.
(PRA)
---
Subscribe to Get the Latest Updates from PRA Please click here
©2021 Plastics and Rubber Asia. All rights reserved.

©2020 Plastics and Rubber Asia. All rights reserved.
Home
Terms & Conditions
Privacy Policy
Webmail
Site Map
About Us
SOCIAL MEDIA