M&As: Alpla acquires packaging manufacturer Wolf Plastics; New Mountain Capital to acquire medical devices maker Flexan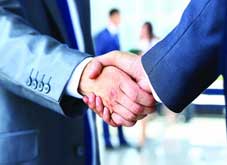 Austrian packaging and recycling specialist Alpla Group is purchasing Wolf Plastics Group to expand its product portfolio and sees growth potential in Central and South-Eastern Europe. Terms were not disclosed.
In acquiring all the shares in packaging manufacturer Wolf Plastics Group based in Kammern, Austria, Alpla intends to use the company's expertise, in particular in the manufacture of plastic buckets and canisters, to expand its product portfolio. With its three production facilities in Austria, Hungary and Romania, Wolf Plastics is the market leader in its line of business in Central and South-Eastern Europe. The Austrian and Romanian competition authorities are currently examining the proposal. Closure of the deal is subject to regulatory approval.
Wolf Plastics was founded in Kammern in the Austrian federal state of Styria in 1973. It supplies SMEs and international key accounts in the construction, chemical and food industries with buckets, canisters and bottles.
It currently has a workforce of approximately 210 employees across its three sites in Kammern, in Fertőszentmiklós (Hungary) and near Bucharest (Romania). The product range consists of around 400 products.
"Wolf Plastics has decades of experience in product areas in which we want to increase our representation in order to expand our portfolio and grow in Central and South-Eastern Europe," says Alpla CEO Philipp Lehner. Alpla Regional Manager CEE Rainer Widmar adds: "Sustainability is becoming more and more important in the market segments covered by Wolf Plastics too. This is precisely where we at Alpla can apply our expertise and our market position."
The acquisition is subject to the legal and regulatory approval of the competent competition authorities.
Alpla operates its own recycling plants for PET and HDPE in Austria, Poland and Spain, and in the form of joint ventures in Mexico and Germany. Other projects are being realised elsewhere around the world.
In other news, an affiliate of private equity firm New Mountain Capital is to acquire Flexan, a medical device contract design and manufacturing organisation that specialises in silicone, thermoplastic, and specialty rubber components and devices. Flexan will be acquired by ILC Dover, a New Mountain Capital portfolio company. The transaction is expected to close by August 2021 subject to customary closing conditions and regulatory approvals.
Headquartered in Lincolnshire, IL, Flexan is a full-service leading contract design and manufacturing organisation specialising in high-precision silicone, rubber, and thermoplastic components for the medical device industry. Founded in 1946, Flexan serves many of the world's most respected medical device companies. By partnering with ILC Dover, the combined company will have the ability to leverage their respective expertise and capabilities to serve a broader client base situated in both medical device and biopharmaceutical end markets.
This is the second acquisition ILC Dover has completed since announcing a partnership with New Mountain Capital in early 2020. The acquisition will continue to grow ILC Dover's life sciences solutions for its global customer base, including for the pharmaceutical and biopharmaceutical end markets.
"Flexan's expertise in silicone moulding and thermoplastic extrusion enables the company to deliver mission-critical components and devices to medical device manufacturers and ultimately improve patient care," said Andre Moura, Managing Director at New Mountain Capital. "We look forward to working closely with the management teams at Flexan and ILC Dover to drive the next chapter of growth and innovation across life sciences markets."
New Mountain Capital is a New York-based investment firm that emphasises business building and growth, rather than debt, as it pursues long-term capital appreciation. The firm currently manages private equity, public equity, and credit funds with over US$33 billion in assets under management.
ILC Dover is engaged in the production of engineered flexible protective solutions for pharmaceutical and biopharmaceutical, flood protection, personal protection, bulk packaging, and aerospace industries.
(PRA)
---
Subscribe to Get the Latest Updates from PRA Please click here
©2021 Plastics and Rubber Asia. All rights reserved.

©2020 Plastics and Rubber Asia. All rights reserved.
Home
Terms & Conditions
Privacy Policy
Webmail
Site Map
About Us
SOCIAL MEDIA