Green tie-ups: Technip/Alterra in project for sustainable feedstock; Technip/Clariant team up for cellulosic ethanol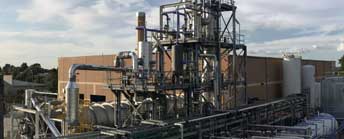 French engineering and tech firm Technip Energies and US sustainable materials firm Alterra Energy have signed a global joint development and collaboration agreement to integrate Alterra's commercially available liquefaction process technology with Technip Energies' pyrolysis oil purification technology to maximise adoption of recycled feedstock.
Alterra provides an innovative, patented, thermochemical liquefaction, converting hard-to-recycle plastic into pyrolysis based oil (PyOil).
Technip Energies brings knowledge of ethylene furnace and steam cracker design, preparation and purification of heavy feedstocks for refining and petrochemical facilities, all of which is combined in its Pure.rOil purification technology ensuring an optimised integration with individual crackers.
The combination of both companies' solutions ensures Alterra's recycled PyOil is drop-in ready feedstock to further accelerate the replacement of hydrocarbon-based oil with recycled feedstock in the production of new plastic-based materials.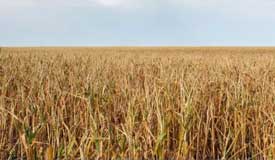 Meanwhile in related news, Technip Energies and Swiss chemical firm Clariant have signed a cooperation agreement for the implementation of Clariant's sunliquid cellulosic ethanol technology.
The sunliquid process converts agricultural residues, woody materials or municipal solid wastes into advanced biofuel. The bio-sourced feedstock is converted into cellulosic sugars, which is then fermented into cellulosic ethanol.
The process design is completely integrated and based upon proven process technology. The innovative technology involves enzymes that are produced as part of the process and tailored to respective raw materials to deliver the highest possible sugar yields.
End of 2021, Clariant completed the construction of its first full-scale commercial sunliquid cellulosic ethanol plant in Podari, Romania, which is currently started-up and will be fully operational in 2022. The plant will process approximately 250,000 tonnes of straw to produce 50,000 tonnes/year of cellulosic ethanol.
The cellulosic ethanol produced by the sunliquid process can be used as a drop-in solution for fuel blending and offers further downstream application opportunities into sustainable aviation fuels and bio-based chemicals. In addition, it can be further processed into green ethylene and ethylene derivatives, and other sugar-derived chemicals using other proprietary technologies offered by Technip Energies.
(PRA)
---
Subscribe to Get the Latest Updates from PRA Please click here
©2022 Plastics and Rubber Asia. All rights reserved.

©2022 Plastics and Rubber Asia. All rights reserved.
Home
Terms & Conditions
Privacy Policy
Webmail
Site Map
About Us
SOCIAL MEDIA