Green news: Braskem/Lummus partner for green ethylene tech; CJ BIO inaugurates PHA facility in Indonesia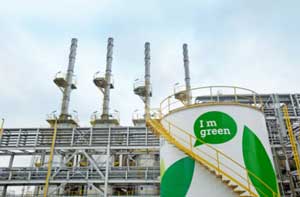 Brazilian biopolymer producer Braskem and Lummus Technology, a global provider of process technologies and value-driven energy solutions, have formed a partnership that aims to license worldwide Braskem's technology to produce green ethylene. This partnership will accelerate the use of bioethanol for chemicals and plastics, supporting the industry's efforts towards a carbon neutral circular economy.
Braskem is one of the pioneer suppliers of renewable raw material for bio-based I'm green polyethylene, and has recently announced a target to produce 1 million tonnes of I'm green polyethylene by 2030. Cooperation will be key to achieving this goal and this new partnership with Lummus will bring complementary knowledge and skills to shorten the timeline to the target, while at the same time extending the geographic reach of the technology.
Lummus, a recognised leader in ethylene production technologies, has licensed approximately 40% of global ethylene capacity, giving the company the technical capability as well as the licensing expertise to further develop and market the technology behind green ethylene. This partnership enables the license of the technology globally.
The demand for green ethylene is growing and the licensing of a proven technology that has been used for more than ten years provide the necessary confidence for the future investments. Together, Braskem and Lummus are ensuring the growth of green ethylene production worldwide, they add.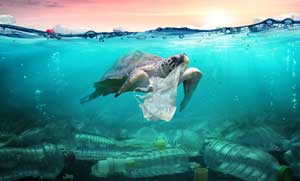 Meanwhile in other news, CJ BIO, a division of South Korea-based CJ CheilJedang, has begun manufacturing polyhydroxyalkanoate (PHA) at a newly commissioned 5,000-tonne facility located in Pasuruan, Indonesia. CJ BIO, which acquired US firm Metabolix biopolymer assets in 2016, has been improving the technology. It supplies fermentation capacity with world-scale businesses in both animal and human nutrition, and is using this new facility to enter the biomaterials sector.
The facility will focus exclusively on manufacturing 'amorphous' PHAs (a-PHAs). Amorphous PHA is a softer, more rubbery (low glass transition temperature (Tg)) version of PHA that offers different performance opportunities than crystalline or semi-crystalline forms of PHA. This material will see immediate use as a modifier to other polymers and biopolymers to improve functional characteristics and biodegradability, enabling 'cradle-to-grave' solutions for the broad range of markets that generate plastic waste. The technology also has the potential to develop building blocks for other performance materials made from non-fossil fuel sources. CJ BIO shipped its first material from the facility in April of this year.
PHAs are linear polyesters produced in nature through bacterial fermentation of sugars or lipids. They occur naturally in living cells from a 5-10% rate, which gives PHAs their biodegradability.
CJ BIO says it can increase PHA content up to 85% through bacterial strain and proprietary fermentation technology. The company employs advanced downstream technology for the extraction of PHA components and for the manufacture of specific products.
CJ BIO's broad technology platform, which is covered by an extensive patent portfolio, can target specific monomer ratios and can produce crystalline, semi-crystalline and amorphous polymer structures. The new Pasuruan facility will focus solely on amorphous PHAs.
In one of its most important applications, amorphous PHA complements the bio-content and biodegradability profile of polymers while at the same time improving functional and processing properties. It represents a solid opportunity to improve the performance of the biopolymer polylactic acid (PLA) by delivering significant improvements to this material's mechanical properties, including increased toughness, better strength, and ductility. Also, amorphous PHA maintains the bio-content of PLA and can potentially improve its biodegradability profile.
According to Max Senechal, Chief Commercial Officer of the Biomaterials business, the start-up of this new PHA manufacturing facility in Pasuruan is the culmination of decades of work that started at the company Metabolix in the early 2000s and which CJ Bio has been improving since it acquired Metabolix biopolymer assets in 2016.
"CJ BIO has been working toward bio-based chemicals and biopolymers as part of a long-term vision to expand into technologies that can help create a more sustainable future. This new facility represents a major step for CJ BIO along a journey that will see significantly more investment in this technology in the near future. Today, we are the only company with the potential to produce amorphous PHA at scale, with the unique properties required to support the rapid growth of the bioplastics industry. Market response to our technology offering and our new PHA products has been significant. We're excited and proud of the hundreds of people who have helped make this happen," Senechal said.
(PRA)
---
Subscribe to Get the Latest Updates from PRA Please click here
©2022 Plastics and Rubber Asia. All rights reserved.

©2022 Plastics and Rubber Asia. All rights reserved.
Home
Terms & Conditions
Privacy Policy
Webmail
Site Map
About Us
SOCIAL MEDIA