Green materials: Covestro starts supplying renewable TDI made in Germany/China; BASF Venture Capital invests in sustainable sourcing platform Oceanworks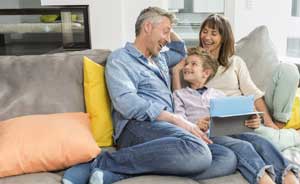 German materials company Covestro is again expanding its range of more circular raw materials and now offers customers in various regions renewable toluene diisocyanate (TDI) which provides a significant reduction of the CO2 footprint from cradle to factory gate2 – with the same high quality as fossil-based products. Covestro manufactures the renewable TDI both in Dormagen, Germany, and in Caojing, China, using the mass balance method. Both sites are certified according to the ISCC PLUS standard.
TDI is an important raw material for flexible polyurethane foam, and provides a high level of comfort in mattresses and upholstered furniture, but also in car seats and shoes.
For Covestro, offering renewable TDI via mass balance is only a logical next step of making this important chemical raw material even more sustainable, as Klaus Schäfer, Chief Technology Officer of Covestro, explains: "Already years ago, our unique gas phase technology was a milestone towards more energy efficiency in the production of TDI. After that we committed ourselves to ensure a further reduction in emissions from our production by switching to green electricity. This additional improvement now makes it clear how consistently we are pursuing our path to climate-neutral production3 and the circular economy: By using mass-balanced renewable raw materials, we are now also striving to significantly reduce our indirect emissions in the supply chain and to offer products with a reduced carbon footprint."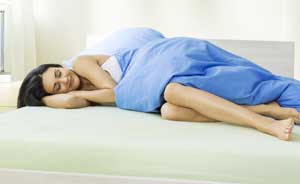 Flexible PU foams made with TDI and long-chain polyols are important materials in the manufacture of seat cushions and mattresses. Renewable TDI meets demands for more sustainable production while ensuring the good quality, optimal comfort and high breathability known from fossil-based TDI. It also meets the expectations of the automotive industry, which is looking for alternative raw materials for car seat cushions with a lower carbon footprint.
Only late last year, Covestro signed its first commercial supply contract with Sinomax, a global manufacturer and distributor of polyurethane comfort products based in China. Both companies share a clear commitment toward the circular economy, and Sinomax wants to be the first customer to use the new TDI to reduce its CO2 emissions. The mass-balanced TDI required for this is supplied by the ISCC PLUS-certified Shanghai site of Covestro. Thanks to its global presence, the company can also supply larger amounts of mass-balanced TDI.
In this mass balance approach, raw materials derived from biomass or waste are fed in at an early stage of raw material extraction and mathematically attributed to the finished products. This saves fossil raw materials and reduces greenhouse gas emissions, while the quality of the mass-balanced products remains the same compared to purely fossil-based ones. Manufacturers can continue to use their proven formulations, equipment and processes, meanwhile gradually transforming their product portfolio towards a more sustainable one and achieving their climate targets.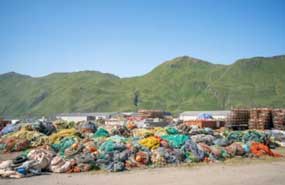 Meanwhile in other news, BASF Venture Capital GmbH (BVC), the corporate venture company of BASF Group, has made an investment in Oceanworks, a sustainable plastic solutions provider that brings traceability and transparency through digitalisation to recycled plastics. Oceanworks is based in the US and offers a powerful platform for brands looking to reliably secure high-quality sources of ocean, ocean-bound, and averted PCR plastic (Post-consumer recycled products are made from recycled plastic and discarded materials.). For BVC this investment underlines BASF's commitment to developing sustainable solutions to raise the transformation towards a circular economy to a new level.
Plastics are an integral part of everyday life. But too much plastic too often ends up in the sea after its intended use. The responsible handling of plastic waste is therefore critical. One aspect of this is recycling: more and more companies aim for higher recycled content rates in their products and need new trusted sources of recycled plastics.
Oceanworks, with its global marketplace for recycled plastic materials and products offers a sophisticated solution. The young company makes it easy for buyers to source recycled plastics likely to add to the 11 million tonnes/year of plastic flowing into the ocean. Digitised blockchain-based traceability, material quality assurance, global logistics and marketing support are part of Oceanworks' offer for its customers and their partners.
BASF Venture Capital's investment comes as a part of Oceanworks Series Seed financing, enabling the company to accelerate the development of its sourcing engine and track-and-trace verification for recycled ocean plastic. The parties have agreed not to disclose the financial details of the investment.
"Oceanworks' traceability tools add real value to reducing plastic waste." said Markus Solibieda, Managing Director of BASF Venture Capital. "With this investment and the collaboration with Oceanworks, we support BASF's goal of providing its customers with sustainable solutions to further improve the production, use and recycling of plastics."
One example of BASF's commitment to reducing plastic waste in the environment is the Alliance to End Plastic Waste (AEPW). BASF supports the AEPW as a co-founding member since a collaborative effort of companies, governmental and non-governmental organisations as well as civil society is necessary to address the global challenge of mismanaged plastic waste.
BASF and Oceanworks are now examining how they can join forces to promote the development of technologies that accelerate plastics recycling and bring these new traceable ocean plastic materials to global customers.
(PRA)
---
Subscribe to Get the Latest Updates from PRA Please click here
©2022 Plastics and Rubber Asia. All rights reserved.

©2022 Plastics and Rubber Asia. All rights reserved.
Home
Terms & Conditions
Privacy Policy
Webmail
Site Map
About Us
SOCIAL MEDIA