Green expansions: Nextchem completes Italy's first demo plant for chemical recycling; Sumitomo Chemicals builds pilot facility for renewable ethanol-based ethylene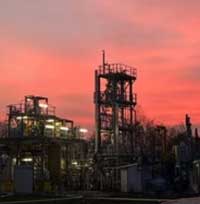 NextChem has completed the construction of the first demonstration plant in Italy for the chemical recycling of PET and polyester from textiles, as part of the European Union's DEMETO project. The plant is located in Chieti, in the Abruzzo Technology Park.
The depolymerisation technology adopted, based on the reaction of alkaline hydrolysis with the use of microwaves, allows the plant to chemically recycle PET and polyester textile fiber waste and obtain pure monomers to produce new polymers.
The DEMETO project has been co-funded by the European Union under the Horizon 2020 program with NextChem as coordinator of a consortium of 14 partners, covering the entire value chain (NextChem, 3V Tech, Spindox UK, Technical University of Denmark, The European Outdoor Group, EuPC, The Fricke and Mallah GmbH, gr3n, H&M Group, Neogroup, Recuprenda, Petcia, Supsi, Synesis).
NextChem is the developer and co-licensor of the depolymerisation technology, owned by the Swiss start-up gr3n, as well as designer and constructor of the plant. Various types of materials, including polyester-based textile fibres, will be tested in the plant, which is capable of recycling almost 100% of the incoming material, amounting to 1 million kg/year.
The project has been supported by an Industrial Advisory Board, which includes companies such as Unilever, Coca-Cola, Oviesse, Danone, Henkel and several others.
This technology could contribute to the solution of some still-unresolved problems in textile waste recycling, such as mixed fibres. In Italy alone, tracked textile waste amounted to 157.7 kilotonnes in 2019, of which 47% consisted of single and mixed synthetic fibres. In Italy 5.7% of unsorted waste is composed of textiles with a total estimated at 663 kilotonnes/year. In Europe, each inhabitant uses 26 kg of textile material each year and disposes of 11 kg, with a total production of textile waste estimated at about 5 tonnes/year.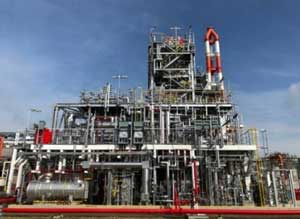 In other news, Japan's Sumitomo Chemical has completed the construction at its Chiba Works, Japan, of a pilot facility to manufacture ethylene using renewable ethanol as a raw material. The company will verify an ethylene manufacturing technology at this new facility to commercialise polyolefin products that are environmentally sustainable and compatible with a circular economy, and will provide samples to develop the market, with the aim of contributing to creating a circular economy.
The new pilot facility at Chiba Works will produce ethylene from ethanol produced from waste by Sekisui Chemical, with which Sumitomo Chemical is collaborating on circular economy initiatives, as well as from bio-ethanol derived from biomass, such as sugarcane and corn. Leveraging the R&D and process engineering capabilities it has cultivated over many years, Sumitomo Chemical will work on the validation and scale-up of a manufacturing technology for converting renewable ethanol into ethylene, while also working to produce, from renewable ethanol-based ethylene, polyolefin products with quality equivalent to conventional polyolefin, with the aim of commercialising it in FY2025.
In addition, aiming to commercialise those polyolefin products as environmentally-sustainable products, Sumitomo Chemical will work to quantify their impact on the reduction of greenhouse gas emissions by life-cycle assessment using the company's proprietary carbon footprint calculation system.
It will also begin an effort to obtain ISCC PLUS certification for those polyolefin products to manage them across its entire supply chain, from raw materials to finished products, by applying the mass balance approach.
In addition, Sumitomo Chemical says it will launch a new website to provide customers with useful information on, and promote the marketing of, its sustainable technologies and products. The company will consider selling the renewable ethanol-based polyolefin products under its Meguri brand, launched last year.
(PRA)
---
Subscribe to Get the Latest Updates from PRA Please click here
©2022 Plastics and Rubber Asia. All rights reserved.

©2022 Plastics and Rubber Asia. All rights reserved.
Home
Terms & Conditions
Privacy Policy
Webmail
Site Map
About Us
SOCIAL MEDIA