Expansions: Versalis licenses styrenic tech to Shandong Eco Chemical; Perstorp to double carboxylic acid production capacity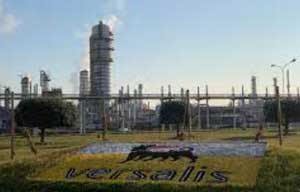 Italy's Versalis, Eni's chemical company, has agreed to license its proprietary continuous mass technology to Shandong Eco Chemical Co., a Chinese company part of Shandong Haike Holding Ltd. The license will be granted for a 210 kilotonnes/year ABS unit to be built in Dongying, Shandong province (China).
This is a technology for the production of styrenic polymers, set to be licensed in China for the first time, with a low-carbon footprint achieved via reductions across emissions and energy consumption. Applications encompass the automotive industry, household appliances, electronics, medical appliances and furniture.
The license agreement reinforces Versalis' primacy in the styrenics business and strengthens its position in the Asian market, a region which is undergoing strong expansion in the petrochemical field and is increasingly focused on selecting more sustainable technologies with a low environmental impact.
Versalis is one of the largest polymer producers in Europe. It has a wide portfolio of proprietary technologies and licensing experience, based on its extensive R&D, lab & pilot plant testing capabilities, as well as full-scale plant operations experience across traditional, bio-based and circular chemistry.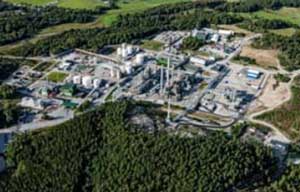 In other news, specialty chemicals company Perstorp plans to have extra capacity of around 70,000 tonnes/year for production of carboxylic acids onstream during 2024. The investment will enable Perstorp to increase output significantly and strengthen its position as the sustainable solutions provider. Increased capacity will meet growing demand in various high-value applications, including non-phthalate plasticisers for PVC, engineered fluids for applications such as refrigeration lubricants, and various propionates used in food preservation and carboxylic acids for use in animal feed gut health and preservation products. Most of the output will be used in downstream production operated by Perstorp itself.
Perstorp will build a new plant on the site of its existing carboxylic acid production operation in Stenungsund, Sweden. Like the original unit, it will be capable of producing acids from C3 to C9 chemistry, significantly strengthening the company's portfolio. Both plants will be fully integrated into Perstorp's Oxo production platform.
The decision to go ahead with the capacity expansion comes during a period of high growth for Perstorp, which has maintained a strong position in its key markets despite disruption caused by the Covide-19 pandemic. "The expansion fits with our strategy for growth and an increased emphasis on specialty products, and will reinforce our pioneering position in sustainable solutions for our key focus segments," says Betty Lu, Vice President for Oxo chemicals at Perstorp.
Perstorp adds it has a unique position among plasticiser producers in offering Pevalen, a high-performance polyolester plasticiser, ideal for sensitive close-to-consumer applications such as coated fabric and films and sheets. Pevalen meets growing calls for new-generation plasticisers and has performance advantages over some of the most commonly used plasticiser solutions in terms of efficiency and UV stability.
Perstorp also uses carboxylic acids for its in-house production of various grades of food preservative (Profina CP) and animal feed preservative (ProSid MI 208). It is the only company in the world making these products with upstream integration.
Valmira Özten, Vice President Business Manager for Formates & Propionates at Perstorp, says the company is witnessing strong growth in demand for both Profina and ProSid. As a result, the company is planning to significantly increase production capacity for calcium propionate, which is currently located in Castellanza, near Milan, Italy. New capacity could be onstream in early 2024. Various sites are under consideration. Perstorp markets its calcium propionates in numerous countries around the world.
(PRA)
---
Subscribe to Get the Latest Updates from PRA Please click here
©2022 Plastics and Rubber Asia. All rights reserved.

©2022 Plastics and Rubber Asia. All rights reserved.
Home
Terms & Conditions
Privacy Policy
Webmail
Site Map
About Us
SOCIAL MEDIA