Expansions: Milliken expanding additives capacity in Germany; Evonik expands capacities for petrochemical specialties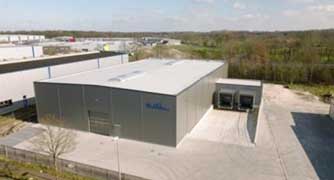 Materials firm Milliken & Company is moving boldly to address anticipated market needs by expanding the facilities and capacity it acquired last March via its purchase of Germany's Zebra-chem GmbH. Zebra-chem is a specialty compounder and chemicals company that makes additive and blowing agent concentrates for polyolefins, PVC and engineering thermoplastics.
The expansion will enable Milliken to boost production capacity for the acquired Bad Bentheim plant by 60% by year's end. Milliken plans to install new manufacturing equipment and hire additional employees at the plant, which will be renamed Birch I. It also built a new warehouse, called Birch II, nearby. Milliken has been a trailblazer of sustainability for more than a century, and the company's legacy of naming locations after trees is a tribute to that core company value.
"We are seeing very strong demand from several end markets where these products are adding value, and our customer base has welcomed our broader solution portfolio," said Milliken Sales Manager Tugce Asici-van Houselt. "These facilities will continue to serve the global market, with a focus on Europe, the Middle East and Africa."
The viscosity modifiers and performance modifiers made at the German plant increase melt flow of recycled PP resins with little to no loss of physical properties, enabling more recycled content to be used by the converters and brand owners without compromising overall performance.
The facility also produces solid concentrates that serve as chemical blowing agents for the production of foamed thermoplastics. These agents — which allow for lightweighting as well as improved thermal and sound insulation without compromising mechanical properties — are suitable for use in PVC, PE, PP and PS. They can be used by converters in both extrusion and injection moulding foam processing methods.
Milliken says it is on track to fully integrate the acquired operations during this calendar year.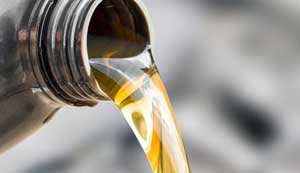 Meanwhile in other news, German speciality chemicals firm Evonik has invested a double-digit million euro sum to increase production capacity for isobutene derivatives at its Marl location. The isobutene part of the C4 production network produces the petrochemical specialties Tertiary Butanol (TBA), Di-isobutene (DiB) and 3,5,5-Trimethylhexanal (TMH). The expansion, which was recently completed, increases capacity for isobutene derivatives by more than 50 percent. In addition, the expansion improves security of supply, flexibility and product quality for the customers.
Evonik says its isobutene specialties are already in high demand as intermediates for the pharmaceutical and chemical industries. "As a leading European key supplier of high-purity isobutene derivatives, we willingly rise to the challenge of supporting our customers' dynamic growth and continuing to invest in product quality and security of supply," says Dr. Hinnerk Gordon Becker, head of the Specialties market segment at Evonik Performance Intermediates. "That's why, in June 2020, we already began the targeted expansion of our C4 Verbund and to eliminate existing bottlenecks in production and logistics. In this way, we are further expanding our position in the field of high-purity isobutene derivatives and also living up to our leadership role," Becker continues.
The conversion work has increased the purity of the 3,5,5-Trimethylhexanal produced in Marl from around 88 to more than 95%. Customers will benefit from this: In future, they will be able to use the isobutene derivative directly in their own production process without having to purify it first.
Along with the capacity expansion, the business line is also optimising logistics to meet customer needs even better. "In the course of the expansion, we have taken extensive measures to significantly increase both production and delivery flexibility. We are currently also working on optimally serving highly specialized customer industries with smaller requirements, such as those in the field of flavours and fragrances. This opens up completely new applications for our petrochemical specialties," Becker continues.
(PRA)
---
Subscribe to Get the Latest Updates from PRA Please click here
©2022 Plastics and Rubber Asia. All rights reserved.

©2022 Plastics and Rubber Asia. All rights reserved.
Home
Terms & Conditions
Privacy Policy
Webmail
Site Map
About Us
SOCIAL MEDIA