Expansions: Covestro extends film production in Germany; Dow to set up new alkoxylation capacity in US and Europe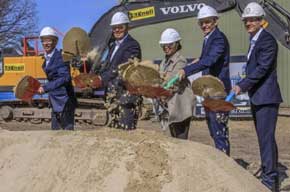 German materials firm Covestro is expanding its production capacities for thermoplastic polyurethane (TPU) Films in the Platilon range, as well as the associated infrastructure and logistics. To this end, the company is investing a low double-digit million euro amount in its German centre for the aforementioned films in Bomlitz, Lower Saxony. This site of Epurex Films, a wholly owned subsidiary of Covestro, houses application development and production for the semi-finished products, among other things.
The new capacity is intended to meet the growing global demand for multilayer TPU films. They are used in automotive interiors and construction, among other applications. Breathable, water-impermeable specialty films have also proven their worth in wound care and outdoor clothing. The new facilities are scheduled for completion as early as the end of 2023.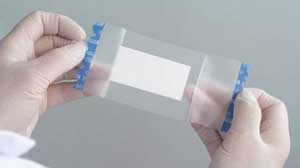 "With this capacity expansion, we are strengthening our Bomlitz site and our position as a leading supplier of technical specialty films," said Dr. Klaus Schäfer, Chief Technology Officer of Covestro, at the groundbreaking ceremony. "At the same time, we are investing in promising technologies and applications and creating new jobs."
For Aleta Richards, global head of the Specialty Films segment, the expansion offers opportunities to respond even better to individual customer needs and offer more sustainable products. "For some time now, we have also been developing customer-specific solutions with films made from alternative raw materials, as we are also seeing increasing demand in this area. The development and production of partially bio-based products is therefore to become a new focus at the Bomlitz site."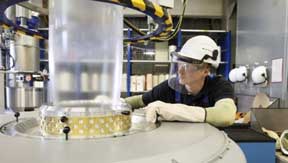 Covestro is fully geared toward the circular economy and aims to become climate-neutral by 2035. To this end, the Bomlitz site plans to switch its energy supply completely to green electricity starting this year.
Epurex Films is one of three Covestro competence centres for specialty films in Germany. The other two centres in Leverkusen and Dormagen are focused on research, production and application of polycarbonate films.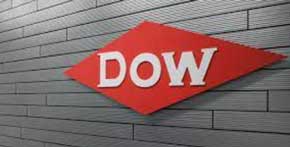 Meanwhile in other news materials firm Dow plans to expand its global alkoxylation capacity in the US and Europe to meet increasing demand across a wide range of fast-growing end-markets where the company is delivering 10% to 15% annual growth rates, from home and personal care to industrial and institutional cleaning solutions and pharmaceuticals.
The faster-payback, higher return investments announced today will increase Dow's capacity, while maintaining current carbon emissions levels through the use of efficient technologies and site improvements. These investments in the US and Europe are backed by supply agreements with customers, including leading consumer brands, and expected to come online in 2024 and 2025, respectively.
The announcement builds on the company's alkoxylation capacity expansions announced in 2018 in Louisiana and in 2019 in Spain, which are both on track to come online this year. In total, these and other efficiency projects are expected to generate more than US$150 million in run-rate EBITDA by 2025, with returns greater than 20%. Collectively, Dow's investments will result in approximately 70% global capacity growth for Dow and its customers since 2020.
Dow's versatile alkoxylation assets upgrade basic materials science building blocks to produce sustainable ingredients for cosmetics, household and industrial cleaning, home and personal care, crop defense, oil and gas, pharmaceuticals, paints and many other products for everyday use in a number of product lines.
(PRA)
---
Subscribe to Get the Latest Updates from PRA Please click here
©2022 Plastics and Rubber Asia. All rights reserved.

©2022 Plastics and Rubber Asia. All rights reserved.
Home
Terms & Conditions
Privacy Policy
Webmail
Site Map
About Us
SOCIAL MEDIA