Country Focus: Asian countries claw back from pandemic
While the last two years have taken a toll on most economies around the world due to the pandemic, with the opening of the borders as Covid-19 reaches an endemic stage, countries like Malaysia, the Philippines and Vietnam are expected to make an impact in the regional plastics sector
Malaysia on track to become a hub in SEA
The plastics industry in Malaysia is on a growth path despite the challenges and the market is projected to register an annual growth of 3% for the period 2021- 2026, according to Mordor Intelligence. Major growth drivers are sectors such as food & beverage packaging, consumer products, electronics and construction.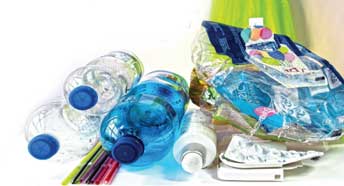 Meanwhile, the Malaysian Plastics Manufacturers Association (MPMA) says that sales of manufactured plastics increased by 23% year-on-year to RM38.68 billion in the first eight months of 2021, with exports of plastic products posting a 21% rise during the period due to the opening of both domestic and international markets.
As well, Transparency Market Research (TMR) estimates that Malaysia's chemical and petrochemical market is set to expand at a CAGR of 4.2% from 2021- 2025 due to demand for petrochemicals and chemicals in several end-use industries. Despite the estimated 5% to 15% decline in foreign direct investment into this industry, companies are redesigning their work processes and enhancing the operations of their plants to alleviate the impact of the pandemic in the country.
In terms of sectors, Malaysia's annual per capita plastic packaging consumption is high among all the Southeast Asian countries at 16.78 kg/person. In 2020 alone, total household plastic packaging consumption reached over 520,000 tonnes.
Furthermore, a recent report by MarketResearch.com on the Malaysian packaging industry says the sector is set grow from 17.6 billion units in 2020 to 20.2 billion units by 2025, at a CAGR of 2.9%.
According to Mordor, flexible packaging accounts for a majority share followed by rigid plastics. It has also been noted that rigid plastic packaging will post the fastest growth from 2020-2025 due to the high demand for e-commerce and food delivery services, as well as its advantages as being lightweight, durable and economical.
Circular economy trends to push demand in Philippines
In Southeast Asia, the Philippines suffered heavily from the impact of the pandemic, with the high number of cases putting a lot of pressure, not only on the country's medical and healthcare industry, but also on its economic growth. In 2020, the country's GDP fell to a -9.6%, the biggest annual decline recorded.
However, the country is now putting its industrial production back to operation and the elections in May is expected to encourage domestic spending, with analysts and think- tanks projecting a growth from 5% to 7% for 2022.
For the Philippine plastics industry, the pandemic presented opportunities due to the heightened demand for food & beverage packaging as well as medical supplies. While the country's downstream plastics industry is composed largely of plastic fabricators and manufacturers that convert plastic resins to industrial and consumer finished products, it also provides strong linkages to such industry as home appliances, electronics/ electrical, building and construction, drugs and cosmetics, etc.
Dominated by small to medium-scale enterprises, there are some large companies that are increasingly utilising advanced production technologies and materials from suppliers in Asia and Europe.
Against the many challenges, the Philippines plastics market is poised to record more than 5% annual growth up to 2026, according to Mordor Intelligence. The report states that despite the slowdown in the automotive and transportation, consumer goods and electronics industries due to the lockdowns and trade issues, the packaging industry posted remarkable performance due to strong e-commerce business that demand for smart packaging has never been that robust especially in the food and healthcare sectors.
The packaging sector in the Philippines is expected to reach 69 billion units by 2024, at a CAGR of 3.3% up to 2024, according to GlobalData. The sector is driven mainly by the growth in rigid plastics packaging, which is forecast to register the fastest volume CAGR of 6.4% in the next two years. The report further states that flexible packaging accounts for more than 33% of the market share.
Meanwhile, the country is on track to achieving a circular economy and reducing the country's carbon footprint, with well-known brands accepting the circular economy concept
The United States Agency for International Development (USAID), through its Clean Cities, Blue Ocean (CCBO) programme, has partnered with Nestlé Philippines to help local government units understand the link between climate change and solid waste management. In this collaboration, Nestlé Philippines provides tips on improving local solid waste management as it implements its Climate Change and Solid Waste Management Education Program.
Nestlé Philippines has also committed to increase its use of recycled materials in its packaging. The integration of upcycled items to reduce dependence on virgin materials is one of the important steps to achieve its circularity targets, and many machinery producers are responding to this trend.
Vietnam: an upcoming destination for plastics
Vietnam's rapidly expanding plastics market is an attractive proposition to providers of innovative technologies. The country's plastics market is projected to register a CAGR of more than 10% yearly from 2021-2026, according to Mordor Intelligence. This promising prospect places Vietnam's plastics industry among the fastest growing in the Southeast Asian region. While the impact of Covid-19 in the first half of 2020 saw work stoppages and slowdown in manufacturing activities, Vietnam has been resilient and production in some sectors have resumed under the new normal.
In terms of industry, Vietnam's plastics industry continues to supply leading sectors depending on plastics such as packaging, electrical and electronics, construction, automotive, household products, among others. Packaging accounts for around 68% of the plastics market share. The Vietnam Plastics Association (VPA) report places plastic packaging companies at around 460 out of 2,000 plastic companies operating in Vietnam and these packaging companies contribute to over 60% of Vietnam's yearly export sales.
Aside from packaging, Vietnam's construction industry is a thriving sector as it accounts for about 25% of plastics industry's output. As the construction industry recovers and more infrastructure and housing projects get implemented, the demand for plastics as input is expected to rise.
Another important industry is automobile production which is being developed as Vietnam aims to become a regional hub for auto production. Car assembly and auto parts production is seeing growth with investments from foreign companies. Overall, sustained high demand from major applications is anticipated to boost demand for plastics in Vietnam in the period 2022-2025. Rising personal consumption, rapid urbanisation and the growing middle class are important factors in Vietnam's plastics market's development.
Currently, there are more than 2,000 plastic companies in Vietnam mainly located in Ho Chi Minh City (84%). Domestic plastic companies account for 85% while foreign ones account for only 15% in number but 40% in investment capital.
It has been reported that the Vietnamese government is divesting from domestic plastic companies, and foreign investors are likely to take this opportunity to increase their market penetration. In the first 9 months of 2021 alone, foreign investors' new capital registered in Vietnam amounted to US$22.15 billion, up by 4.4% in the same period the previous year, according to official government statistics.
Many foreign companies, in partnership with local Vietnam-based entities, are pouring large amounts of investments into Vietnam's plastics manufacturing sector.
For instance, in the construction plastics segment, Tien Phong Plastic JSC (NTP) and Binh Minh Plastic JSC (BMP) account for the bulk of the total market share.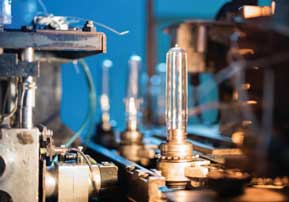 There are also major companies in Vietnam's plastics market that are engaged in the production of plastic resins and compounds such as Far Eastern New Century, Nghi Son Refinery and Petrochemical (NSRP), Hyosung Chemicals, Billion Industrial Holdings, and SCG Chemicals Co, among others.
Thailand-based integrated PET supplier Indorama Ventures has also acquired shares in Ngoc Nghia Industry (NN) in Vietnam, strengthening its market position for PET conversion in Asia.NN is a leading PET converter in the region with long-standing relationships with major brands. It has four manufacturing sites in both the North and South of Vietnam and a production capacity of approximately 5.5 billion units of PET preforms, bottles and closures, equivalent to a PET conversion of 76,000 tonnes/year.
(PRA)
---
Subscribe to Get the Latest Updates from PRA Please click here
©2022 Plastics and Rubber Asia. All rights reserved.

©2022 Plastics and Rubber Asia. All rights reserved.
Home
Terms & Conditions
Privacy Policy
Webmail
Site Map
About Us
SOCIAL MEDIA