Recycling tie-ups: SCG completes acquisition of Sirplaste Portugal; Israeli petchem group Bazan in deal to promote plastic recycling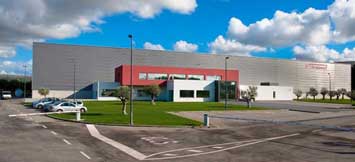 SCG Chemicals has closed a deal to acquire a 70% stake in Sirplaste-Sociedade Industrial de Recuperados de Plástico, S.A. or Sirplaste, a leading plastic recycling company in Portugal. The acquisition will boost manufacturing capacity and improve quality while also marking its entry into post-consumer recycled resin (PCR) markets in Portugal and Europe under the Green Polymer brand and is also in line with its goal of producing 1 million tonnes/year of the green polymer by 2030.
Through SCG Chemicals Trading (Singapore), a subsidiary of SCG, SCG has acquired 70% of the common shares of Sirplaste. The acquisition is in response to the growing demand for recycled plastic in Europe, serving the need of multinational customers, in which nearly 3.7 million tonnes of this plastic type were used in 2021 and it is anticipated to grow at a rate of 10.6% annually during the next 5 years, according to NexantECA.
Tanawong Areeratchakul, CEO/President of SCG Chemicals, disclosed, "The acquisition would offer business opportunities for SCG in which SCG will gain Sirplaste's current customer base in Portugal and other European countries with a nameplate capacity expansion roadmap of 36,000 tonnes/year to serve the expanding recycled plastic market."
Ricardo Pereira, CEO of Sirplaste, mentioned, "SCGC and Sirplaste follow similar business practices since we value resource efficiency. This collaboration will increase the potential of recycled plastics and enable them to reach a broader customer base. Sirplaste has long been committed to creating PCR for the world's leading packaging manufacturers and investing in cutting-edge technologies. Additionally, it is certified by EuCertPlast, a European standard that verifies that raw material sources for recycled plastic resin manufacturing are developed from responsibly sourced post-consumer plastic. This approach will contribute to reducing plastic waste, creating new value for post-consumer plastic, and establishing true sustainability for business and the planet."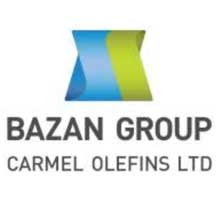 In other news, Israel's largest refinery and petrochemicals group, Bazan, said it bought a local recycled-plastics producer and has partnered to build two recycling plants to reach a target of using 15% recycled plastics by 2025.
Bazan, formerly called Oil Refineries, said it bought control of VPM Plast, which specialises in post-industrial recycling, in a deal that valued the company at US$12 million.
Bazan also said it was partnering with two groups to build a facility that will sort, rinse and grind up to 10,000 tonnes of household plastic waste a year and a second, advanced plant that uses a chemical process to recycle plastic that otherwise would have been burned or buried.
(PRA)
---
Subscribe to Get the Latest Updates from PRA Please click here
©2022 Plastics and Rubber Asia. All rights reserved.

©2022 Plastics and Rubber Asia. All rights reserved.
Home
Terms & Conditions
Privacy Policy
Webmail
Site Map
About Us
SOCIAL MEDIA