M&As: MOL Group acquires plastics recycling company; Dow invests in Swiss start-up for plastic waste recycling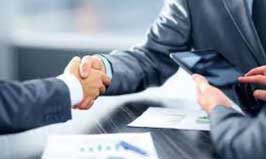 Hungarian petchem firm MOL Group has acquired ReMat Zrt., a recycler with production plants located in Tiszaújváros and Rakamaz, Hungary, and a logistics hub in Bratislava, Slovakia. ReMat is a market leading plastics recycler in Hungary with an annual processing capacity of 25,000 tonnes and almost 200 employees. MOL says the transaction fits into its portfolio and its goal to become a key player in the low carbon circular economy in Central and Eastern Europe.
ReMat is Hungary's market leader in plastics recycling, using plastic waste from communal and industrial sources. The company prepares a wide range of polyethylene and polypropylene regranules and tailor-made products. ReMat has automatic selecting system, cleaning and regranulating equipment from leading manufacturers that can process up to 25,000 tonnes/year. With this acquisition, MOL will be able to develop tailor-made virgin and recyclate solutions to fulfill the ever-increasing demand of its customers for circular materials.
MOL adds it has implemented investments already and it is continuously seeking for the opportunities to grow the share of recycled materials in its product portfolio. In November 2019, the first step was taken with the acquisition of Aurora Kunststoffe GmbH, a recycled plastic-based compounder in Germany. With a total combined annual capacity of 40,000 tonnes of Aurora and ReMat, MOL can offer a wide range of sustainable compounds and regranulates for the automotive and packaging industries.
MOL also entered into a strategic partnership with German company APK, a pioneer in the development of plastic recycling technology, whose solvent based process is capable of producing high-quality polymers from complex plastic waste. Recently, MOL entered into strategic partnership with Swiss Meraxis to forge ahead with the development and production of polyolefin re-compounds in the future. MOL is planning investments in the field of chemical recycling as well and taking serious steps towards further waste-management activities.
MOL Group launched its "Shape Tomorrow" 2030+ Strategy in last February, fully integrated with a new sustainability strategy, and started to act already to deliver on it. One of the main pillars of the Strategy is integrating circular economy in MOL's operation, the company will spend US$1 billion in the next 5 years on new circular economy and green projects. Waste integration and utilisation is a key element of the new sustainable approach.
"MOL has started to invest in the circular economy, because we all want to live in a better environment; and for that we need more recycled goods. In addition, there is an increasing need from our customers for recycled material so good cause meets here with good business opportunities. With that in mind, in the last couple of years we started to build a strong portfolio around recycling. And we won's stop here: for a net zero economy, we also have to use all kinds of waste as a resource, in a much more clever way than how we do today. Our goal is to become a key player in the low-carbon circular economy in Central and Eastern Europe and this acquisition is a major step towards this fascinating goal" - said Gabriel Szabó, Executive Vice President of MOL Group Downstream.
In other news, US materials firm Dow and Swiss Plastogaz SA, a technology start-up and proprietor of an advanced recycling technology that is a spin off from the Ecole Polytechnique Fédérale de Lausanne (EPFL), have announced a strategic investment, which will help to simplify the process of converting plastic waste to feedstock and provide another carbon-efficient option to keep plastic waste out of landfills and the environment.
Plastogaz's proprietary catalytic hydrocracking technology solution is unique in that it is more efficient, and less energy intensive than some other current forms of advanced recycling. Advanced recycling requires highly controlled steps before plastic waste is converted to high-quality hydrocarbons, sufficient to recreate virgin-like plastics, and this technology promises to further simplify the process from waste to circular feedstock and then circular polymers. Ultimately, this aims to both increase the carbon-yields of advanced recycling (efficiency) and to minimise the energy needs for advanced recycling, hence fostering a more circular economy at lower CO2 footprint. The joint aim is to accelerate the commercialisation of this process.
Dow says it will bring global reach and materials science expertise to further develop technologies with smaller innovative companies, like Plastogaz, who are developing circular feedstock for plastics, which the global brands require in order to eliminate plastic waste from their value chains and address the plastic waste crisis.
Advanced recycling is a complementary process to conventional, mechanical recycling (the method currently most used to recycle plastics). However, the bonus for advanced recycling is that it can recycle traditionally hard to recycle plastics such as multi-layer, flexible plastics used in packaging, usually considered 'unrecyclable' and which are frequently incinerated or sent to landfill. Importantly, the recycled products will be suitable for use in food-contact packaging, unlike conventional recycling processes. With advanced recycling there is no limit to the number of times the same material can be recycled, meaning it has the potential to eliminate waste from single-use plastic, creating value not waste. In addition, advanced recycling processes are expected to save approximately 1.5 tonnes of CO2 per ton of plastic recycled, compared to incineration.
The 'lost resource' of plastic waste is a huge economic opportunity – valued at up to US$120 billion/year according to the World Economic Forum . By deploying technology capable of recycling more plastics and creating the ingredients for a circular plastics economy, this partnership offers the prospect of dramatically cutting global plastic waste and the emissions it creates.
The investment was structured and led by Dow Venture Capital which is focused on pursuing strategic investments in innovative start-up companies that enable and accelerate Dow's business growth and value.
(PRA)
---
Subscribe to Get the Latest Updates from PRA Please click here
©2022 Plastics and Rubber Asia. All rights reserved.

©2022 Plastics and Rubber Asia. All rights reserved.
Home
Terms & Conditions
Privacy Policy
Webmail
Site Map
About Us
SOCIAL MEDIA