M&As: Indorama completes Oxiteno acquisition; Celanese and Mitsubishi Gas Chemical complete restructuring of Korea Engineering Plastics jv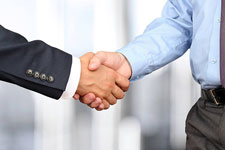 Thailand-based Indorama Ventures has fully acquired a 100% stake in Brazil-based Oxiteno S.A. Indústria e Comércio.
The acquisition of Oxiteno, formerly a subsidiary of Ultrapar Participações S.A., was announced in August 2021 and is effective as of 1 April 2022 after Brazil's Administrative Council for Economic Defense approved the transaction.
As a result of the acquisition, IVL extends its growth profile into Latin America and the US. IVL is now among the leading producers of surfactants in the Americas, with additional potential to expand in Europe and Asia.
Dilip Kumar Agarwal, IVL's chief executive, said the strategic acquisition aligned with the firm's 2030 vision of a growing role in industry leadership and sustainability.
"Our continued goal is to double our Ebitda [earnings before interest, taxes, depreciation and amortisation] every five years. Based on our experience of completing some 50 acquisitions in 20 years, the quality of Oxiteno's people and our shared values were important considerations," said Agarwal.
"Oxiteno brings an excellent management team, strong customer relationships in Brazil, Uruguay and Mexico, expertise in sustainability innovation, and a strong ESG/sustainability programme."
He said IVL looks forward to fulfilling its purpose of reimagining chemistry together with Oxiteno to create a better world.
Oxiteno becomes part of IVL's Integrated Oxides and Derivatives (IOD) business segment, which IVL formed in 2020 with the purchase of assets from US-based Huntsman (Spindletop transaction). IOD is a high-margin growth driver alongside IVL's traditional combined polyethylene terephthalate (PET) necessities and fibres segments.
The Oxiteno acquisition includes 11 manufacturing plants in Latin America and the US, five R&D centres, a management team, a solid environmental governance record as well as expertise in green chemistry innovation.
Through Oxiteno, IOD assumes a leading position in technologies catering to innovation-led, high-value-add surfactant solutions in attractive home & personal care, crop solutions, and coating and resources markets. This diversity increases IOD's earnings stability and resilience.
The Oxiteno transaction has an enterprise value of 6.1 times EV/Ebitda based on 2021 results and is earnings accretive immediately. It is fully financed by free cash flows, including a deferred payment of US$150 million in April 2024, working capital short-term assets, and interest-bearing debt.
IVL expects to drive savings of US$100 million through portfolio adjustments, asset optimisation and operational excellence.
In other news, Celanese Corporation has completed the restructuring of Korea Engineering Plastics Co. (KEP), a joint venture owned 50% by Celanese and 50% by Mitsubishi Gas Chemical Company, as previously announced in December 2020.
KEP will now focus solely on manufacturing and supplying high quality products to its shareholders, who will independently market them globally and without competitive restrictions. Celanese and MGC believe that focusing KEP's efforts on manufacturing and supplying its shareholders with a leading portfolio of innovative products is a necessary response to the globalization of the engineering plastics industry, the fragmentation of the marketing supply chain, and other changes in industry conditions since KEP was first formed in 1987 to manufacture and market polyoxymethylene (POM) in Asia, with a particular focus on serving domestic demand in South Korea. This restructuring will also allow Celanese greater access to original equipment manufacturers in Asia, as well as more direct participation in key markets outside of China.
"With the completion of this restructuring, Celanese now has access to world-scale POM polymerisation capabilities globally, with committed access to approximately 70 kilotonnes/year of POM production in Asia and corresponding global marketing rights," said Tom Kelly, Senior Vice President, Celanese Engineered Materials. "Celanese maintains typical governance rights of the KEP joint venture and is excited to create further value from its 50% stake in KEP through this restructuring. Celanese will benefit from KEP's technical manufacturing expertise and broad product portfolio that will be marketed using Celanese's commercial teams, project model and global supply chain network."
With the completion of the restructuring, Celanese and MGC will continue to look into additional ways to leverage KEP's manufacturing strengths, including assessing potential future expansions of its polymer and compounding capabilities. Included in the final terms of the restructuring, Celanese agreed to sell land to KEP, currently leased by KEP, at its Ulsan, South Korea site, at a market value of approximately US$10 million, thereby monetising a non-strategic asset for Celanese and further solidifying KEP's presence in Ulsan.
POM is one of the world's most widely used engineered materials, known for its high dimensional stability, hardness and creep resistance. These unique qualities allow POM to be used as a broad replacement for metal parts. Along with its copolymer resins, POM is widely used as an engineering plastic across almost every industry.
(PRA)
---
Subscribe to Get the Latest Updates from PRA Please click here
©2022 Plastics and Rubber Asia. All rights reserved.

©2022 Plastics and Rubber Asia. All rights reserved.
Home
Terms & Conditions
Privacy Policy
Webmail
Site Map
About Us
SOCIAL MEDIA