M&As: Indorama completes buy of PET packaging biz in Vietnam; Viva Energy buys LyondellBasell polymers business in Australia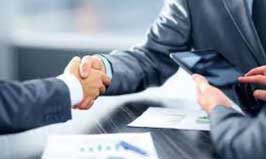 Thailand-based Indorama Ventures Public Company Limited (IVL) has completed the acquisition of Ngoc Nghia Industry – Service – Trading Joint Stock Company (NN), one of Vietnam's leading PET packaging companies. The acquisition will boost IVL's market position as it continues to expand its integrated offering of PET products to major multinational customers throughout the region. IVL purchased 97.8% of Ngoc Nghia for a total payment of about 3,096 million baht.
Ngoc Nghia supplies PET, preforms and closures, and has long-term partnerships with major global and Vietnamese brands in the beverage and non-beverage industries. It has four manufacturing facilities in Vietnam's north and south with a total production capacity of 5.5 billion units of PET preforms, bottles, and closures, totalling 76,000 tonnes of PET conversion each year.
IVL plans to sustainably grow the business to better serve customers in Vietnam, a high-growth new market, as well as IVL's major PET packaging customers across the region including global household beverage brands. Ngoc Nghia's family business roots, led by its founder for over 30 years, was integral to IVL's decision to invest in the company as a strategic match. The existing team's extensive local market knowledge will be further augmented by leadership from IVL's PET packaging business unit, bringing a powerful combination of local, regional and global expertise to the market.
DK Agarwal, CEO at IVL, said, "We are glad to embark on our journey in Vietnam, which is one of the high-growth markets in the region. This acquisition is complementary to our long-term strategy of extending our global footprint and resilient business platform. With long-standing experience in the integrated PET business, IVL will bring more competitive advantages to NN. The development will also enable us to better serve our large regional customers, many of which are major household brands who depends on a reliable, consistent supply of PET packaging products across the region."
"NN is a market leader in PET, preforms and closures in Vietnam, where we can increase our focus on customers in the ASEAN regional champion market, offering a full range of PET packaging solutions with enhanced operational excellence. This includes potential to expand our world-leading recycled PET (rPET) business into Vietnam. As a family business, it is a very good fit for IVL, and adds a new domestic market to our growing business," said Sunil Marwah, business head for IVL's packaging vertical.
In other news, Viva Energy Group has agreed to acquire LyondellBasell Australia (LBA), a Geelong-based national polymer manufacturer and distributor which has its production facility located inside the footprint of Geelong Refinery. The transaction is for 100% of LBA through a share sale. Terms were not disclosed.
LBA is the country's only polypropylene manufacturer, supplying the Australian and New Zealand market with raw material for the production of diverse plastic products ranging from food packaging and medical equipment to polymer bank notes, and serving more than 60 customers across Australia, New Zealand, Asia, India, the Middle East and North America.
The business is strongly complementary to Viva Energy's refining operations, with the refinery's propylene production utilised as the feedstock in LBA's existing manufacturing operations.
LBA has a strong market position, manufacturing and importing a range of polymers with both broad market use and specialist applications. The acquisition broadens the scope of Viva Energy's manufacturing capability, and further diversifies its product mix and marketing opportunities.
LBA employs approximately 100 people across manufacturing, supply chain and marketing operations, and the production facility at Geelong plays an important role in the optimisation of the Geelong refinery.
Viva Energy CEO Scott Wyatt said, "This acquisition is another step in the development of our Geelong Energy Hub and the further diversification of our commercial and industrial businesses. This facility and its manufacturing capability are vital to the economies of Victoria and Australia, and can have important roles to play in Australia's circular economy through the recycling of plastics. The acquisition of this business opens the door for innovation and the development of new business opportunities."
(PRA)
---
Subscribe to Get the Latest Updates from PRA Please click here
©2022 Plastics and Rubber Asia. All rights reserved.

©2022 Plastics and Rubber Asia. All rights reserved.
Home
Terms & Conditions
Privacy Policy
Webmail
Site Map
About Us
SOCIAL MEDIA