Plant Expansions: Danimer Scientific's US$700 mn expansion in US; Lummus licenses PP tech to China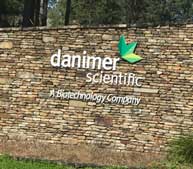 US biodegradable materials maker Danimer Scientific plans to invest US$700 million to expand its Bainbridge manufacturing operations, nearly quadrupling its workforce in Decatur County. Headquartered in Bainbridge for over a decade, Danimer Scientific currently employs more than 100 people in southwest Georgia. Danimer expects to construct an additional 2 million sq ft facility near its current 25-acre campus in Bainbridge.
The company's renewable and sustainable biopolymers are used in single-use and other plastic products. These materials are biodegradable and compostable and are used by clients in industries like food packaging, bottling, and other traditional packaging sectors. Applications for Danimer's biopolymers include additives, aqueous coatings, fibres, filaments, films, hot-melt adhesives, and injection-moulded articles.
It makes PHAs (polyhydroxyalkanoates), which are polyesters biosynthesised by a bacterium fed by inexpensive oils derived from the seeds of plants such as canola and soy. The company opened its first PHA facility in 2019, in Winchester. Engineering work is already under way for the second phase of the facility, which will more than double its production capacity by 2021.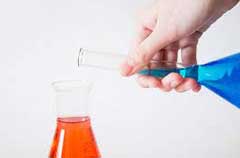 Meanwhile in other news, Lummus Technology's Novolen business has been awarded a PP contract by Jin Guo Tou (Jinzhou) Petrochemical Co., Ltd. at its petrochemical facility in Jinzhou City, Liaoning Province, China.
"We are grateful to Jin Guo Tou for selecting Novolen, which builds on the recent series of awards and strong track record of our PP technology," said Leon de Bruyn, Lummus Technology's President/CEO. "With Novolen, our clients can achieve optimised performance of their facilities and produce a flexible range of products for all PP applications while enjoying low capital and operating costs."
Lummus' scope includes the technology license for a 900 kilotonnes/year PP unit as well as basic design engineering, training and services, and catalyst supply. The unit consists of one line of 300 kilotonnes/year and one line of 600 kilotonnes/year, the largest single-line capacity that has been licensed in the market today.
Novolen also supplies NHP catalysts for the production of high-performance PP grades and Novocene metallocene catalyst for the production of special PP grades.
(PRA)
---
Subscribe to Get the Latest Updates from PRA Please click here
©2021 Plastics and Rubber Asia. All rights reserved.

©2020 Plastics and Rubber Asia. All rights reserved.
Home
Terms & Conditions
Privacy Policy
Webmail
Site Map
About Us
SOCIAL MEDIA