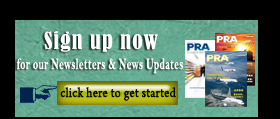 Recycling: Waste not, want not
Also, download this story from the electronic issue here
Every year, disposable plastics, which constitute half the 300 million tonnes of plastics produced globally, likely end up in landfills. However, recycling can transform waste into a resource for new products, says Angelica Buan in this report.
Doing away with disposable, single-use plastic products is nearly impossible since these are used routinely in the form of packaging, shopping bags, coffee cups, takeaway cutleries, hygiene products, and more. Single-use plastics satiate the rising urbanisation need for convenience. However, pressure to curb use of disposables is mounting amid increasing volumes of waste plastics. Already, many countries are putting an end to items like plastic straws, plastic bags and disposable coffee cups.
In Asia, sustainability efforts are also being boosted in a similar way, especially since Transparency Market Research forecasts that the region will dominate the single-serve packaging market from 2016-2024.
Thus, dealing with plastic waste requires a multipronged approach, such as the 3Rs (recycle-reuse-reduce).
Solutions for recyclable packaging
Sustainable plastic packaging is evolving faster than the general understanding of the related materials and recycling issues. Industry-wide initiatives are driving development of recyclable packaging for a circular economy that maximises the lifecycle of plastic and minimises its ecological footprint.
UK-headquartered packaging company Mondi has developed a fullyrecyclable plastic laminate for pre-made pouches and FFS roll stock, which it says is "perfect for integration into existing recycling schemes". The BarrierPack Recyclable, which features two layers of PE film, offers mechanical properties; is said to be easy to open and reclose for consumer convenience; stiffer, stronger and lighter than a conventional PET/PE laminate of the same thickness and can be formed directly on FFS machines, as well as used for pre-made packaging.
The moisture barrier provided by BarrierPack Recyclable makes it ideal for a wide range of applications, such as dry food, food ingredients, personal care and pet care applications. It has been validated by trials by Netherlands-based CeDo Recyling as a sustainable alternative for flexible laminates by offering full recyclability.
PCR packaging
Advancements in recycling technologies are yielding better use of post-consumer recycled (PCR) materials that are on par with virgin materials in many ways. Thus, adoption rates for PCRs in products are increasing.
According to a report by Future Market Insights (FMI), PCRs are mostly integrated in packaging such as bottles, cups, containers (jars and tubs), bags, thermoformed clamshells and blister packs that are FDA-approved. On the basis of material type, PCR materials are segmented into PET, HDPE, and PP.
Many companies have forayed into PCR packaging, including Dutch packaging specialist Weener Plastics (WP). It recently introduced non-food standard caps/closures made from up to 100% PCR PP. The company shared that finding the right PCR grade, or a mix of PCR and virgin material, while meeting product specifications and performance requirements poses as a challenge. WP says it undertakes testing to determine suitability of selected PCR materials for desired functionality of caps/closures.
WP has also overcome the limiting colour outcome of grey-coloured PCR materials by discovering options to render various shades and colours. To facilitate recycling, WP uses its design-for-recycling capabilities to develop new products such as its mono-material products, one-piece Integrated Spray caps for aerosols, Pure Dispense dispensing closure, and Smart+ dosing closure.
Food retailers take up sustainability challenge
Epitomising the food on-the-go trend are fast food stores, which are starting to utilise PCR dining items, wrappings and takeaway bags. By 2025, it is expected that the number of companies using 100% PCR-containing packaging will increase.
American fast food giant McDonald's is one such example that says by 2025 all its packaging worldwide will come from renewable, recycled or certified sources, with a preference for Forest Stewardship Council certification. It is also planning to make recycling available in all its restaurants.
This plan expands upon McDonald's existing goal that by 2020, 100% of fibre-based packaging will come from recycled or certified sources where no deforestation occurs.
The retail foodservice company, which has 37,000 restaurants across the globe, says it will work with industry experts, local governments and environmental associations, to improve packaging and recycling practices.
About 25 years ago, the fast food chain teamed up with the Environmental Defence Fund (EDF) to tackle solid waste and accelerate innovation in packaging, pioneering a new partnership model for companies and non-profit organisations. The initiative eliminated more than 136,000 tonnes of packaging, recycled 1 million tonnes of corrugated boxes and reduced waste by 30% in the decade following the partnership.
In 2014, the company joined the Worldwide Fund (WWF) Global Forest & Trade Network programme and set its fibre sourcing targets, including FSC preference for packaging made from wood fibre.
Currently, McDonald's says half of its customer packaging comes from renewable, recycled or certified sources and 64% of fibre-based packaging comes from certified or recycled sources; while an estimated 10% of its restaurants globally are recycling customer packaging.
American convenience store chain 7-Eleven, which has more than 63,000 stores in 18 countries, is kicking off its cup recycling programme in Australia, the store's second largest takeaway coffee destination, from March this year.
The recycling initiative is enabled with Simply Cups, the single-wall 350 gsm cups available in both 8 oz and 12 oz sizes, to save 70 million takeaway cups from going to landfills. The programme includes dedicated collection bins for takeaway coffee and Slurpee cups installed in over 200 7-Eleven stores across Australia, and 50 other largescale locations such as universities or construction sites.
7-Eleven says more than 1 billion/year takeaway cups end up in landfills in Australia because there is no effective recycling. This is due to the PE or liquid paperboard lining being a contaminant for regular paper recycling facilities. However, a new home-grown technology is able to treat plastic-lined cups by stripping off the plastic lining from paper-based cups so that both materials can then be processed in regular paper and plastic recycling facilities.
Bottled drinks making a statement
In the meantime, major companies that are touted as sources of potential plastic packaging waste are under pressure to reinvent their packaging into one that is sustainable and recyclable.
As such, major brands have begun working with materials with PCR content; as well, as having launched awareness campaigns that promote waste management and recycling. To date, 11 companies have already launched packaging that contains PCR. These are Amcor, Ecover, Evian, L'Oréal, Mars, M&S, PepsiCo, Coca-Cola Company, Unilever, Walmart, and Werner & Mertz – together representing more than 6 million tonnes/year of plastic packaging.
Beverage giants PepsiCo and Coca-Cola have been trailblazing in designing fully recyclable, compostable and biodegradable beverage bottles, as well as increasing the PCR content in packaging.
Coca-Cola's 'World Without Waste' programme is in line with its plan to develop 100% recyclable packaging and reduce the amount of plastic in its bottles by 2030 as well as plastic containers with up to 50% recycled content. The campaign involves collection and recycling bottles or cans for every container that the company sells by 2030.
Meanwhile, PepsiCo developed what it claims to be the world's first 100% plant-based, renewably sourced PET bottle in 2011. It also launched a fully recyclable clear plastic cup, with a 20%-content recycled PET (rPET) option. Like Coca-Cola, PepsiCo has initiated recycling campaigns including partnering with different industry organisations such as the Closed Loop Fund, the Recycle Partnership, the New Plastics Economy, the CEFLEX Project, and the Material Recovery Facility for the Future (MRFF).
Swiss food and drink company Nestlé debuted in North America its food-grade, fully recyclable rPET 700-ml bottle for its Pure Life purified water brand. According to Nestlé, it has scaled down by 40% the amount of PET plastic in its 500 ml bottles since 2005. Additionally, the company implemented "How2Recycle" information on the labels of its major US bottled water brands as a reminder for consumers to empty the bottles and replace caps before recycling.
Working with suppliers such as CarbonLite, a producer of foodgrade rPET, the company has introduced 50%-content rPET bottles to its other single-serve water brands produced in California.
Another water brand popular in the UK, Harrogate Water, says it has successfully secured sufficient availability of rPET to ensure all its products contain 50% rPET material from this year onwards.
From ocean litter to bottles
Marine litter is an environmentally crippling plastic waste problem, with over 8 million tonnes/year of plastics ending up in the oceans. While clean-up efforts are ongoing, some companies are approaching the problem by tapping into marine litter as a source of valuable materials to produce sustainable products.
US-based HDPE recycling company Envision Plastics says it has pioneered the world's first 100%-marine waste content bottle using its proprietary OceanBound Plastic.
It is made from completely recycled plastic with the added benefit of being collected from at-risk areas, which eliminates that plastic from reaching beaches and waterways.
Working with materials design firm Techmer PM, sustainable projects firm Primal Group and bottle blow moulder Classic Containers, Envision says it was also able to displace 100% of virgin resin in the bottle as well as the colourant. The bottle is currently being used to package Primal Group's ViTA brand of personal care products.
American consumer goods manufacturer, Procter & Gamble (P&G)'s take on ocean plastic-based bottles will be available in the UK this year. The Fairy Ocean bottle is made from 100% recycled plastic and ocean plastic, and is created in tandem with recycling expert Terracycle.
The UK launch will include 320,000 bottles, said to be the largest production run of recyclable dish soap bottles in the world made using ocean plastic, according to P&G. The bottle will be made from 10% ocean plastic, collected from the ocean and beaches around the world, and 90% PCR material.
P&G also says its brands, including Fairy, Dawn, Yes, Dreft and Joy, will continue to divert 8,000 tonnes/year of plastic from landfills for use in transparent plastic bottles, using an average of 40% PCR content across 481 million of its transparent dish care bottles globally. "If stacked, these bottles would be 11 times the height of Mount Everest," P&G said.
Therefore, with concerted efforts for initiatives to raise awareness on efficient waste management as well as sorting and recycling, specifically in key ocean plastic economies, the amount of plastics potentially polluting the environment can be reduced by 2025.
(PRA)
---
Subscribe to Get the Latest Updates from PRA Please click here
Copyright (c) 2018 www.plasticsandrubberasia.com. All rights reserved.